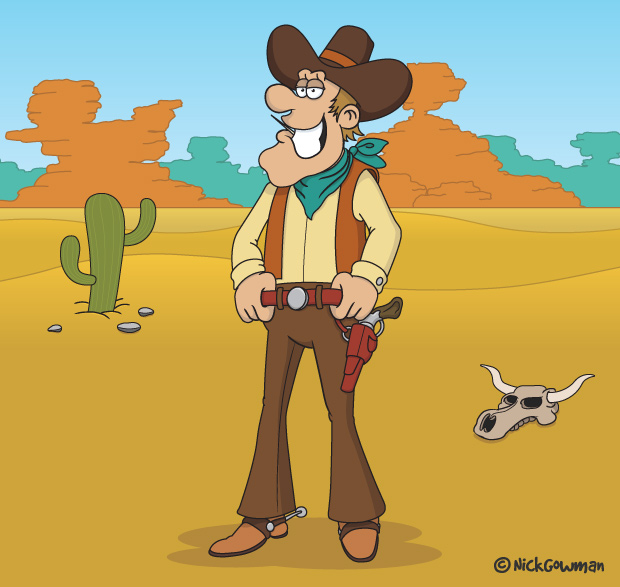 About this cartoon...
Yee-Haw! Meet the cartoon cowboy – The first in a series of wild-west themed cartoons!
This cartoon cowboy was created firstly as a pencil sketch, before being scanned in and fully digitised. The last steps were to then apply some shades and highlights to the character.
Another piece that I have created in my spare time, purely as I feel that cowboys and indians are always appealing when it come to cartoons and I have had great pleasure in creating this piece – now get and herd up them broncos!
I've also added to this Wild West cartoon selection a cartoon Native American and a cheeky (if slightly barmy) cartoon gold prospector!
---