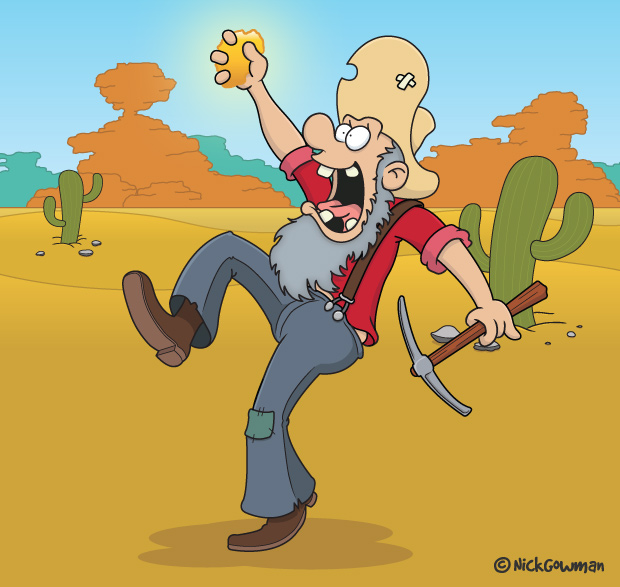 About this cartoon...
Well lookie here, this cartoon gold prospector has just hit lucky… a great big golden nugget!!!
Another in a recent series of wild west cartoons, this cartoon gold prospector was created firstly in pencil and then turned into a full digital cartoon.
The last step was to then add in some highlights and shading and extra detail, such as the seams on the trousers and also the detail on the pick axe handle.
---