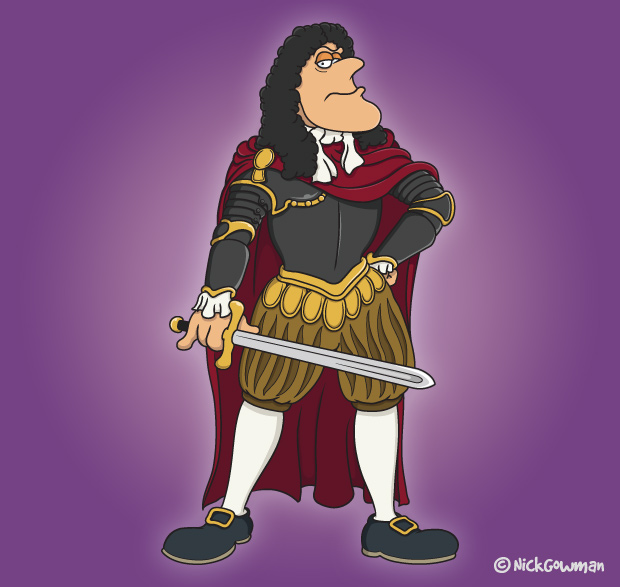 About this cartoon...
Bow down all before the might of the cartoon king!
This cartoon king is another of my cartoon illustrations created for 'The Pirate Deck' card game.
Wearing a regal red cloak and brandishing a mighty sword, he's the perfect character to keep those unruly pirates in line!
Created firstly as a pencil sketch, he was then scanned in and all of the outlines digitised.
The next stage was adding all of the base colours, such as the skin and clothing and then finally the details and shading, such as the metallic sheen on parts of his armour.
This particular cartoon king is based upon William of Orange (or King William III), who was ruler of England during the 1600's (and affectionately known in this household as 'Billy Tango').
---