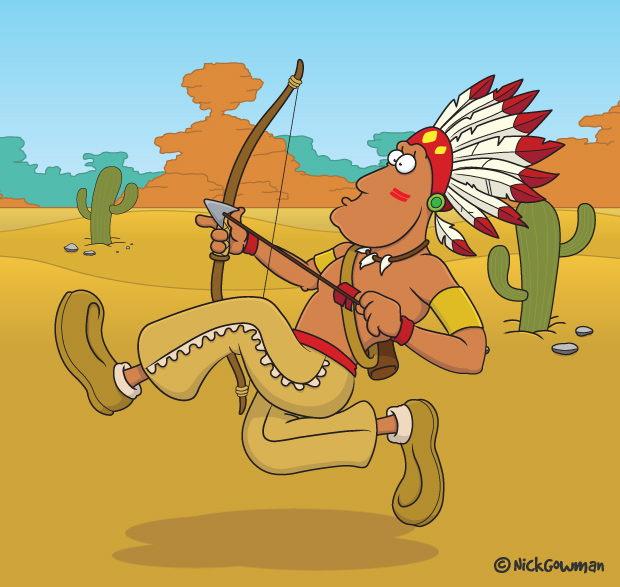 About this cartoon...
Run to the hills everyone – the cartoon Native American is on the hunt – armed with a bow and arrow and an attitude to match!
The cartoon native american was created initially as a pencil sketch before being scanned in and digitised and then final details and shading added. He riffs on the image of Native Americans portrayed in classic Westerns.
The third in a series of Wild West characters to accompany the cartoon cowboy and cartoon gold prospector.
---