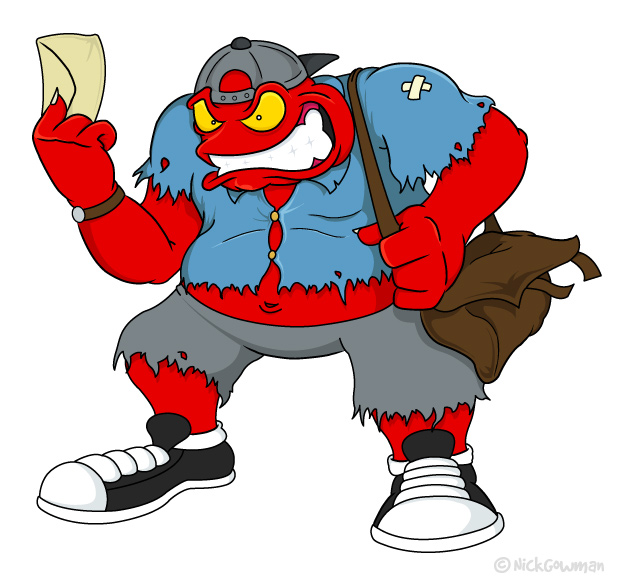 About this cartoon...
"I heard your dog likes to bite the postman… demon postie says my turn!"
I'm not 100% sure who the demon postie is or if I'd like to meet him down a dark alley, but hey, welcome to my mind!
This hulking brute was a concept that I'd come up with many years ago (probably whilst watching a really dodgy old episode of Dr Who) about a postman with a kind of Jeckyl and Hyde concept. It's a slightly off-the-wall idea but I enjoyed making my madcap idea come to fruition.
The Demon Postie started with my original pencil sketch before being scanned into the computer. I then coloured and digitised him as a vector image.
---
Back to Portfolio
Reader Interactions