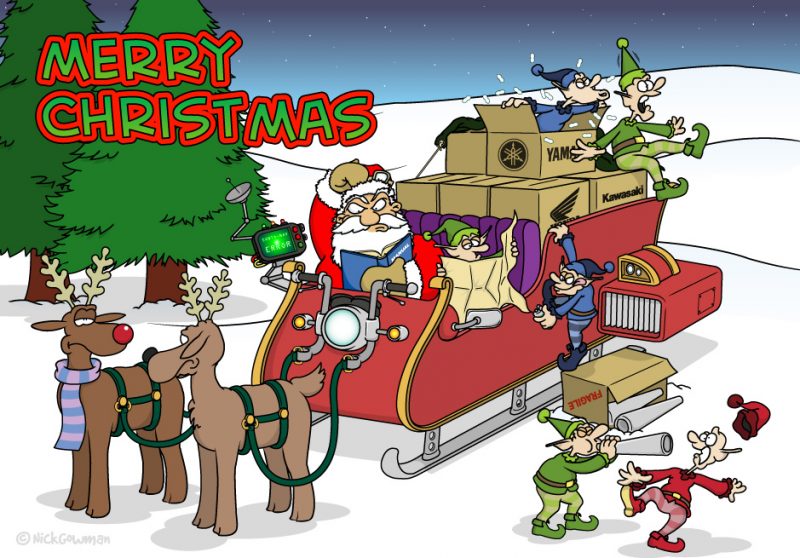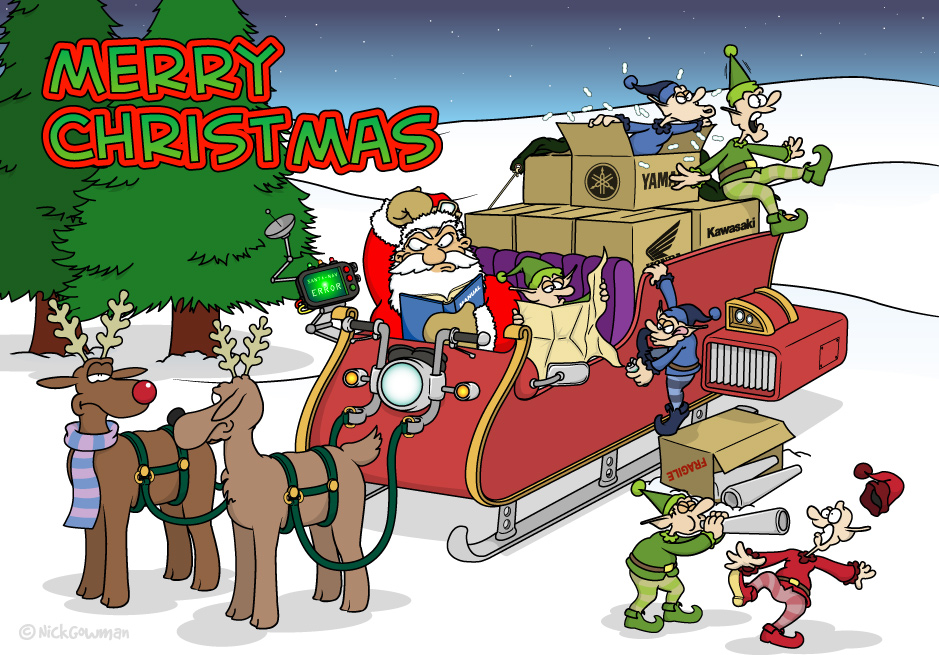 About this cartoon...
This piece is another Christmas card commission from the Vintage Japanese Motorcycle Club for the back page of their Christmas edition of Tansha magazine.
I was given no brief as such by the client (which is always fun, as you can get really creative) only that they liked the idea of Santa being lost whilst delivering motorcycle parts in the snow.
Another perfect opportunity for a bunch of mischievous elves to be playing up while Santa is attempting to save the day.
Created as a single pencil sketch and then scanned in, before adding the outlines and colours digitally. This also gave me plenty of opportunity to hone the composition and character placement.
Personally I think it's only the two reindeer that have any sense!
---
Back to Portfolio
Reader Interactions