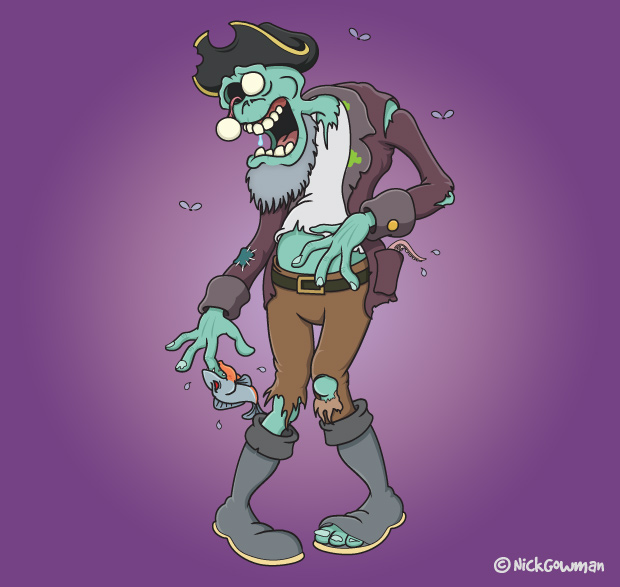 About this cartoon...
Here we have a rather squelchy zombie pirate cartoon, dressed in weathered pirate attire and complete with a rather hungry fish chomping on his finger!
The zombie pirate cartoon was created firstly as a pencil sketch and then digitised using Adobe Illustrator before adding in final colours and detail, such as the tentacle in his pocket!
The zombie pirate will feature as one of the action cards in the up and coming Pirate Deck card game, which is currently in development – the perfect accompaniment to my other cartoon zombie!
---
Back to Portfolio
Reader Interactions