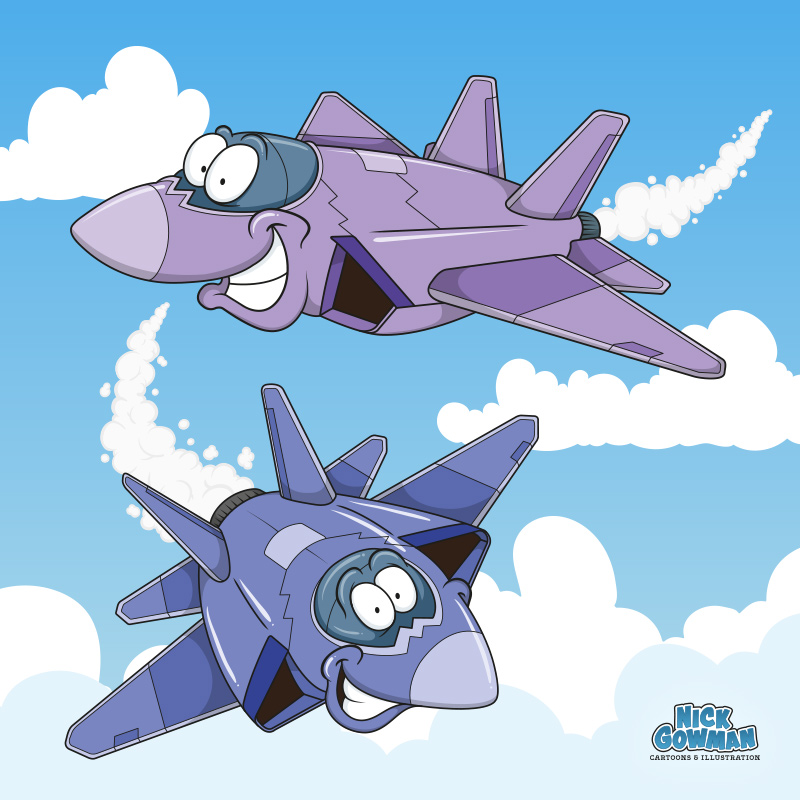 About this cartoon...
Whooosh! Eyes to the skies, there's a pair of cartoon jet planes roaring through the clouds! These cartoon jets were created as part of a set of aircraft cartoons that were recently commissioned.
These two cartoon planes are based on the Military F-35, but re-coloured here to a friendlier purple and indigo tones. I wanted to convey an air of mischief in them as they race each other through the clouds.
How do you draw cartoon jet planes?
As with all of my character designs, they begin as a sketch or idea on paper or iPad. I sketch a rough bullet-shape for the body before adding on the wings and tail. I then add a cheeky face on top of their already comically large nose!
---