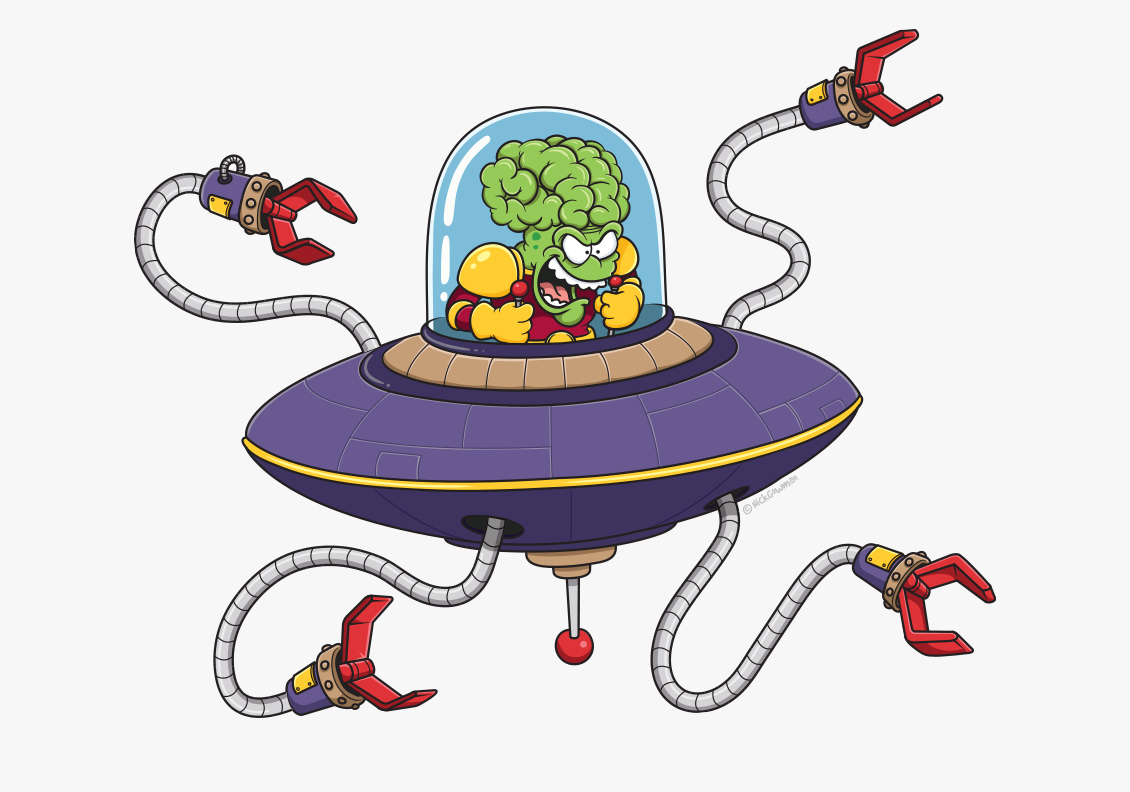 Hello and welcome to my website!
My name is Nick and I'm a freelance illustrator and cartoonist.
I specialise in funny cartoon characters but can turn my hand to a variety of subjects, including cute animals, scary monsters and even creatures from outer space!
I'm a proud member of both the Society of Children's Book Writers and Illustrators and also The Cartoonists Club of Great Britain.
---
What are your favourite things to draw as an illustrator and cartoonist?
I enjoy drawing a variety of subject as an illustrator, but my favourite subjects are dinosaurs and animals, although I'd have to put pirates in there too, simply for the quirky fun you can have with them.
---
How did you become an illustrator?
I've been drawing cartoons and other illustration ever since I could first hold a pencil. I can vividly remember doodling for hours on piles and piles of paper – I couldn't get enough of it!
I'm heavily influenced by hours and hours of Saturday morning cartoons and badgering my mother for comics at every available opportunity!
These days (as a grown up) I work almost exclusively in digital format. This is simply because of the ease of editing and the fact digital illustration can be applied to a variety of mediums, although almost everything I draw starts out life as a pencil sketch.
Would you like to work with me?
Please feel free to take a look at my work and also visit my blog, and if you like what you see, please get in touch.
Illustration has such a wealth of uses for your business or website user. You could incorporate a cute character into your business logo or have a custom character design for your blog posts?
Don't forget, you can also follow me on Twitter, Instagram and Facebook and also my blog to keep up to date with my latest creations and projects.