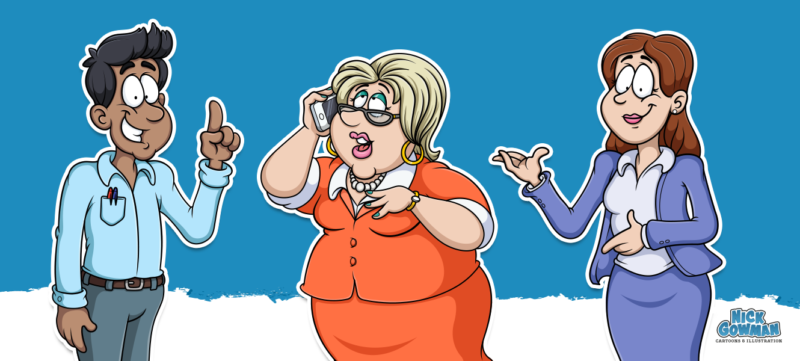 Concentration spans can be short and the quicker you can grab your audience's attention, the better! We are naturally drawn (no pun intended) to fun things. Using cartoon characters in business works because simplicity sells!
Why do cartoon characters in business work?
Cartoon characters for business can make complicated concepts much easier to understand in a fun and engaging way. The addition of a simple mascot design or cartoon character can work wonders for your engagement rate. They can also carry an array of basic expressions and gestures that can be easy to understand in any language – we're all familiar with emoji's, right?
Benefits of using cartoon characters for business
Cartoon characters and mascots are easily recognisable
Cartoons add a friendly and more 'human' feel to your brand or product
Have the ability to turn boring things into something visually fun and appealing
They can fit in just about everywhere and can be adapted to fit a brand
They are infinitely sharable!
There is also a nostalgic feel to cartoon characters! They remind you of days gone by, watching Saturday morning cartoons whilst eating your favourite branded cereal. Or thumbing through a comic book with a friend on a bus journey to school.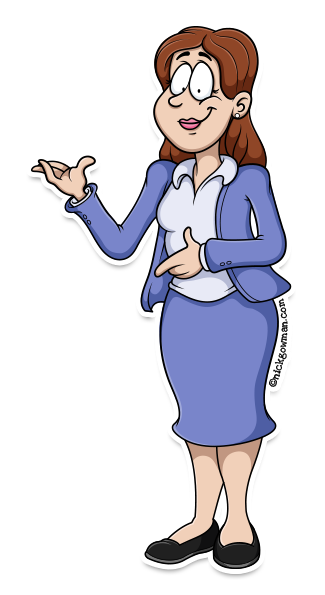 ---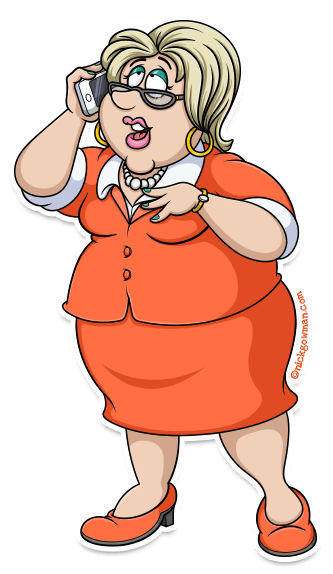 Boosting your marketing message with a cartoon illustration
Cartoon characters help to create recognisable brands. Some of the biggest brands have a cartoon mascot that has become a well-loved part of their history.
For example, who could forget:
The Michelin tyre man
Tony the Tiger
The little man on the Pringles tubes
Rich Uncle Pennybags from the Monopoly board game
Quicky the Nesquik rabbit
A certain cartoon mouse in red shorts…
---
How do cartoons sit with serious brands?
Ah now, you're thinking "we're a serious corporate business – we don't need cartoons or illustration" and to an extent, you might be right. With the more serious businesses, such as those in the legal sector, you need to strike up the right balance of humour and professionalism.
Your client might have some complicated data or a graph that might look quite bland or tricky to understand. You could add in some simple visuals to accompany the data, such as little cartoon houses to explain the growth in an area or sector.
By including some of the mentioned visual elements, you can make them easier to digest. You could even add in your company brand colours, adding another layer of quality and depth for your clients and customers.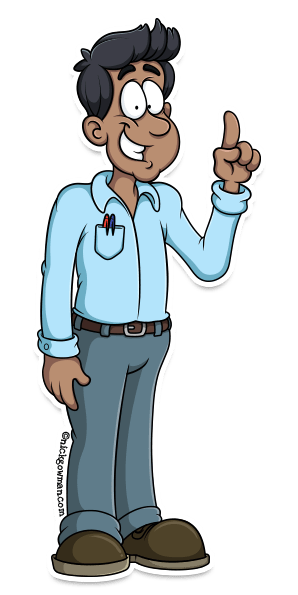 ---
Cartoon logos for business
Businesses can utilise cartoon illustrations in a variety of different ways to share their message:
Logo design and company branding
For the right kind of brand, a cartoon logo or company mascot can be just the thing the business needs to help promote themselves to their desired audience. Take a closer look at some more of my cartoon logos here.
Blog posts
The inclusion of a cartoon or drawn visual in the header can instantly set a feel for the content and further attract the user to read on. There is also the option to add in additional characters as you head down a larger post, creating the feeling of an adventure or journey. For example, you could include a vector cartoon character businessman or cartoon businesswoman guiding you through the article.
Email messages
In a similar fashion to the blog post cartoons, you might include a cartoon character in your email marketing. They work particularly well next to a call to action or point of interest, instantly drawing the eye to that clickable element.
Help guides
We've all been outside of our comfort zones when following setup instructions for something new. The inclusion of a character who follows you and shows you how along the way, or some bright and friendly visuals can make even the most complicated tasks seem more manageable.
Illustrated Packaging
The inclusion of a cartoon mascot onto packaging gives it instant appeal, especially for children! Children relate to their favourite characters and this instantly helps to generate interest and the urgency to purchase. The inclusion of the right mascot can turn the blandest of cereals into something fun!
---
Do you require some custom characters for your business?
If I can be of any help with adding some cartoon fun to your business or campaigns, please get in touch.