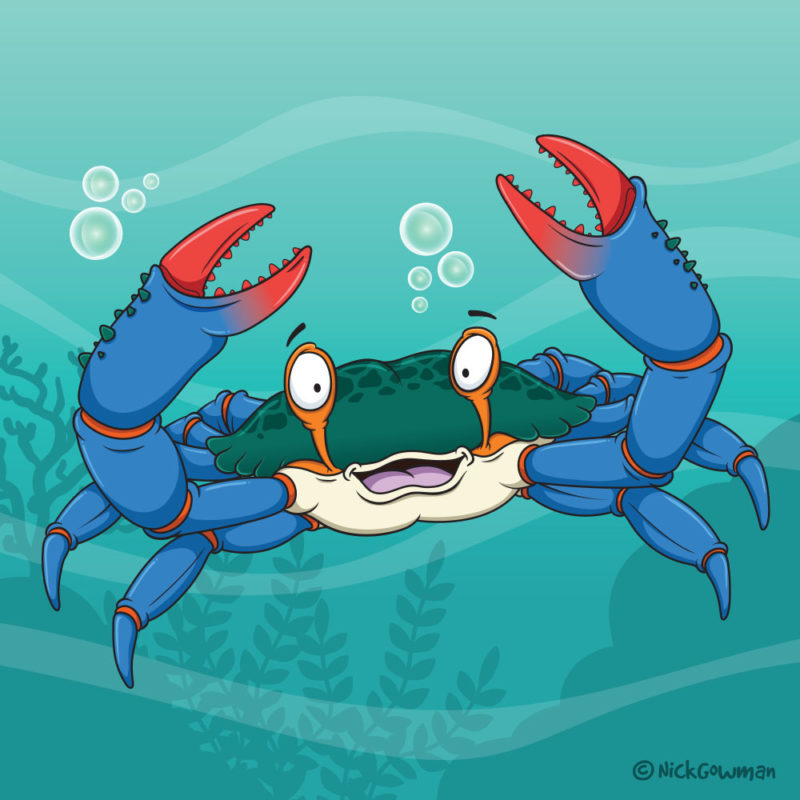 About this cartoon...
Ahoy there! Here's a happy cartoon blue crab giving you a friendly wave!
Blue crabs are a common critter in the waters of the western Atlantic Ocean and the Gulf of Mexico.
This cartoon crab is a female, as they have the gorgeous accented red on their pincers (possibly crustacean nail polish?)
---
Creating my blue crab cartoon
As with all of my characters, this one started out as (various) pencil sketches until I had something I was happy with.
Once the pencils were completed, I fully digitise the outlines before adding in some vibrant colours.
I think I drew this crab out several times before I settled on a look that I liked, especially taking some creative licence with the mouth.
---