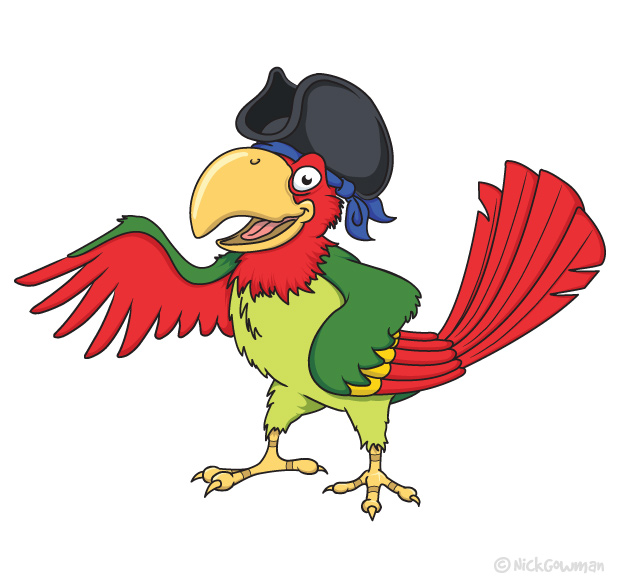 About this cartoon...
Meet my pirate parrot cartoon – a rather chirpy little fellow, don't you think?
This is a commission piece to be used in a cartoon pirate card game, which is currently under development.
He'd sit quite happily upon the shoulder of my cartoon pirate captain!
Creating my pirate parrot cartoon
Created firstly as a pencil illustration and then scanned in and digitised, before adding in the final colours and details.
---