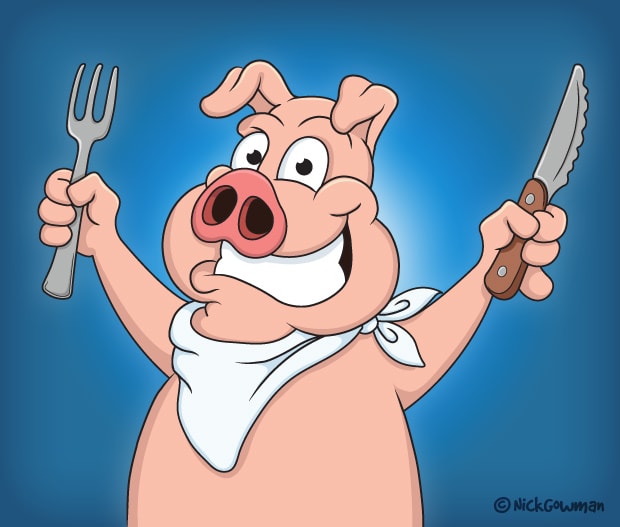 About this cartoon...
Oink Oink! Any scraps for this greedy little cartoon pig?
This happy little pig was created to accompany a cartoon bull for a local music festival poster. There is a section at the footer to accompany the details for a 'hog roast' and felt the additional of one of my colourful characters would help draw attention to this.
I only needed to draw the pig head and shoulders for this paricular piece, plus arms, as that would be all thta was required.
Not that pigs generally have fingers, but felt they'd be appropriate for holding the cutlery. I also felt that a napkin tied around the neck of the cartoon pig would finish him off nicely.
I'm pleased with the shading used on this piece to give him a friendly and chunky appearance.
As with all my cartoons, he started out as a sketch that was scanned in and then digitised using Adobe Illustrator to make him into a full vector pig illustration.
---