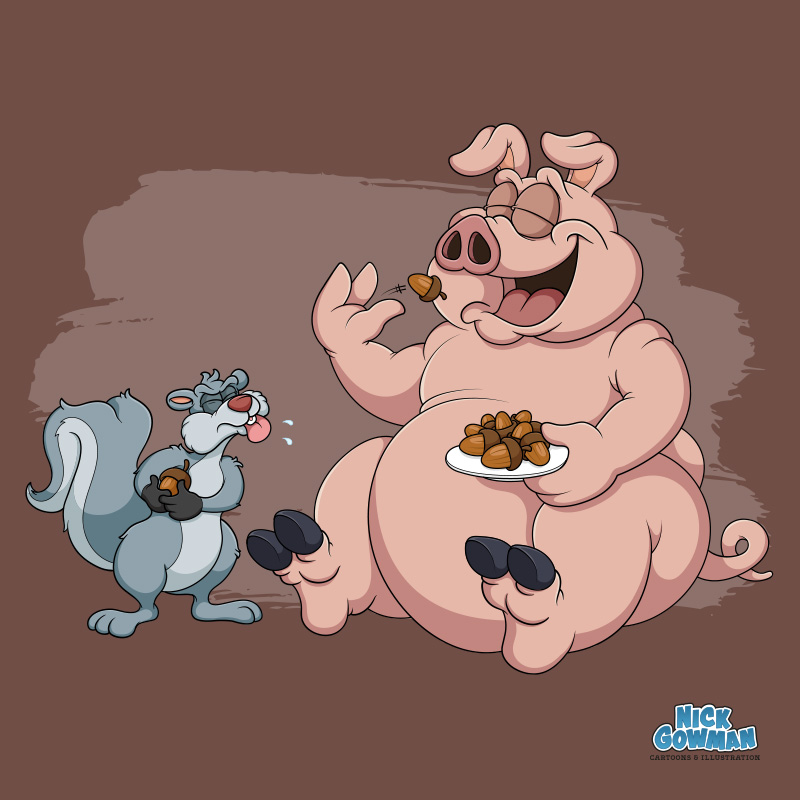 About this cartoon...
Oink Oink! Here's a hungry cartoon pig, busy scoffing down a plate of acorns. Created as one of a series of cartoon animal characters for The New Forest Heritage Centre. I wanted to convey a happy and laid-back feel to this character design like he doesn't have a care in the world – other than filling his belly!
He's accompanied by a cartoon squirrel, who doesn't look very impressed at the prospect of sharing his acorn!
Creating my cute cartoon pig
This cartoon pig started out as a series of large round pencil shapes, namely head and body segments. The limbs were then added as large curves and extra details, such as the facial features and trotters.
Once I had the pencils in place and approved, I move on to inking. This is done in Adobe Illustrator to turn this into a clean vector pig illustration. Finally, the colours are added, along with some simple shades and highlights for definition.
You can purchase a copy of the Children's activity book, featuring this cartoon character and many more.
---