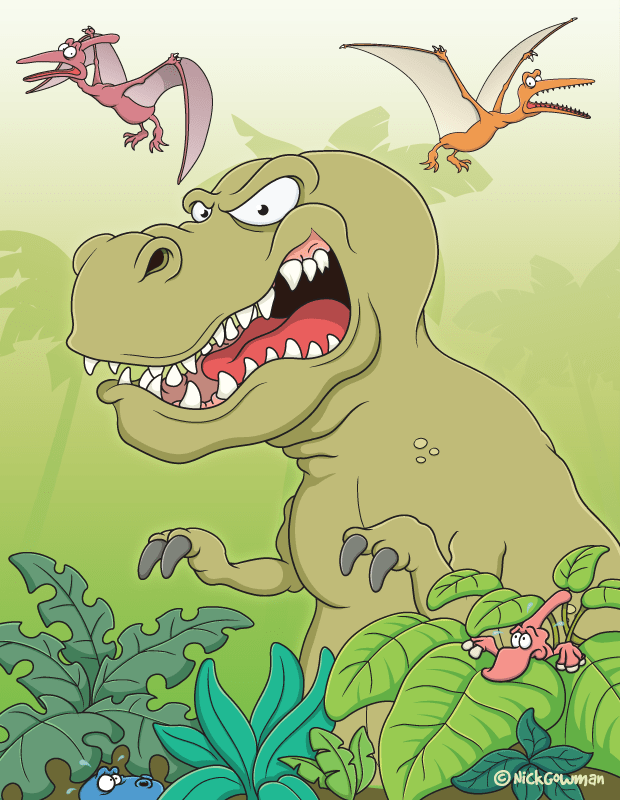 About this cartoon...
Roar! Take cover – it's a cartoon dinosaur, armed with a mouth of sharp teeth and equally sharp claws!
This particular cartoon dinosaur was created as a commission piece for The Jester – the monthly club magazine of The Cartoonists Club of Great Britain.
Initially created as a pencil sketch and then scanned in, before digitising the outlines. The final stage was to then add in all base colours and shading.
To give a little more detail to the cover, I decided to work on some cartoon foliage to adorn the bottom of the page.
These jungle plants come in an array of different shapes and colours and are completed with the inclusion of a couple of terrified cartoon dinosaurs!
Just to add a little more comedy to the piece, I included two little cartoon Pterodactyls – created in the same way as the Tyrannosaur. They had better move quickly though – he looks very hungry!
I've many other cartoon dinosaurs in my blog – why not go and check them all out!
---