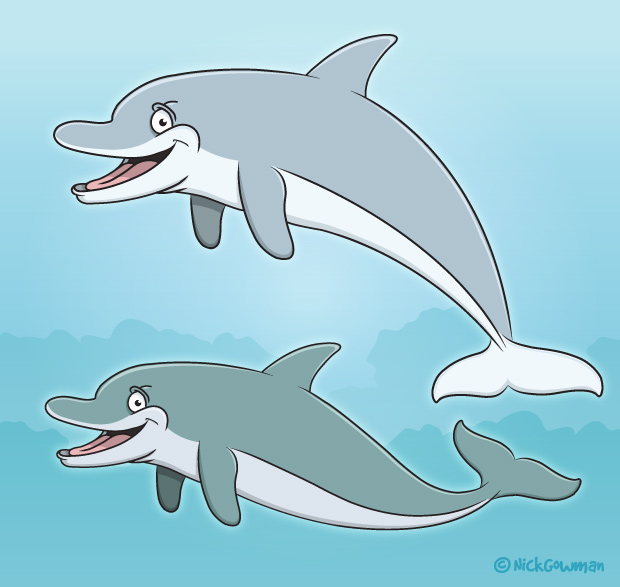 About this cartoon...
Given that I have a love for aquatic mammals, I wanted to include a cartoon dolphin in my portfolio.
This dolphin cartoon was created firstly as a pencil sketch and then scanned in.
The next stage was to then digitise the outline in Adobe Illustrator. Once the outlines were complete, I added in the base colours and details.
The green dolphin was created first, and with a few modifications to the tail and body outlines, I was able to create the second grey cartoon dolphin.
These two are the perfect accompaniment to my cartoon shark.. although I hope they can swim faster than him!
---