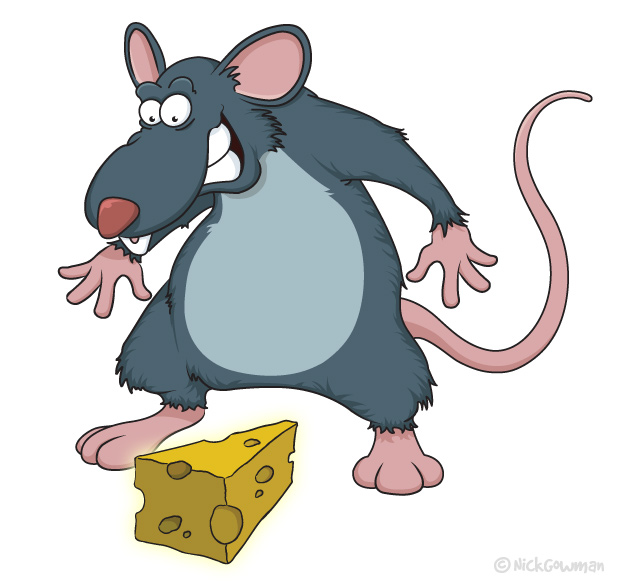 About this cartoon...
Introducing a cheeky little cartoon rat to my portfolio, complete with a massive piece of cheese!
I've always liked rats, especially in comic and cartoon form, as they usually convey such a personality and cheeky characteristics that are always amusing!
He was created firstly as a pencil sketch and then digitised. Solid colours were then added along with details.
I'm especially pleased with the cheeky expression on the cartoon rat, as he's about to pounce on that big piece of cheese (although personally, I think he's had more than his fair share!)
---