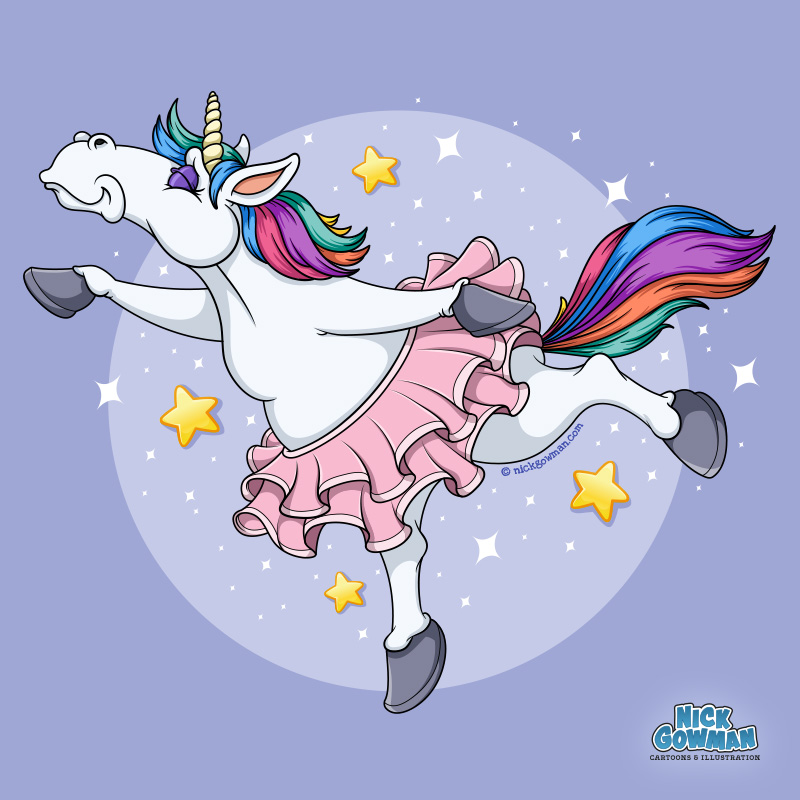 About this cartoon...
This cute cartoon unicorn was created for a bespoke birthday card commission. Dancing in the spotlight with her sparkly pink tutu and flowing rainbow tail. Of course, this cartoon ballerina is trying to be as graceful as possible on those hooves! Hope no-one gets injured on that horn!
How do you draw a cartoon unicorn?
This vector unicorn cartoon started life as a series of basic pencil shapes. I started with a pear-shape for the body and a small rectangle for her head. These are then joined with a large curve. The legs were then added as separate curves. This helps to maintain the fluid energy of the character design. A big wavy rainbow tail was then added, raised slightly to convey more motion.
Vector outlines were then added over the basic pencils and block colours applied. Shading and highlights were then applied for depth. I especially like the shadows in the dress that help to give it movement. She's then finished off with some twinkly stars.
---