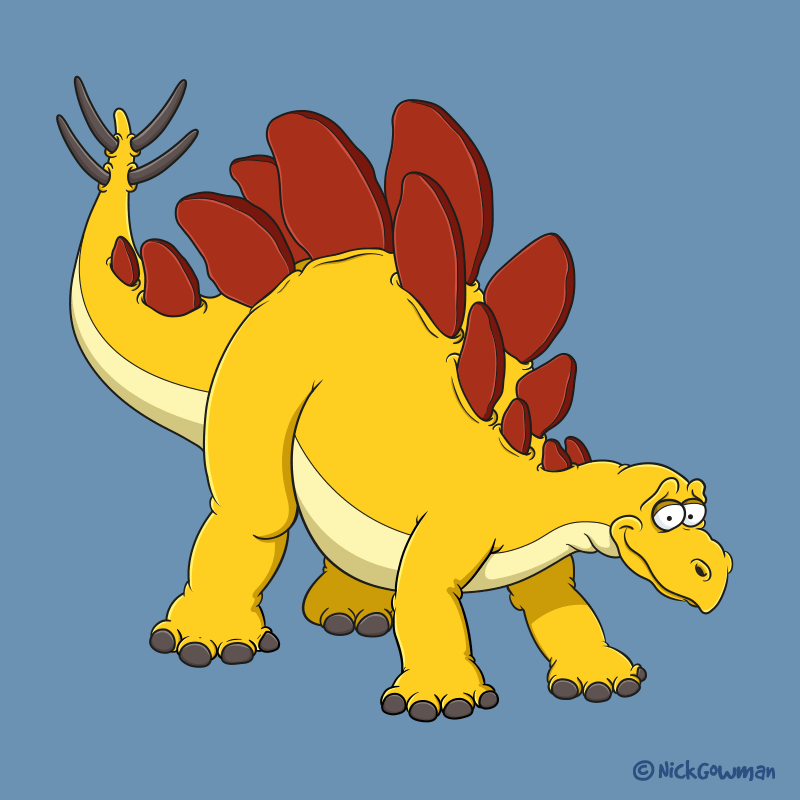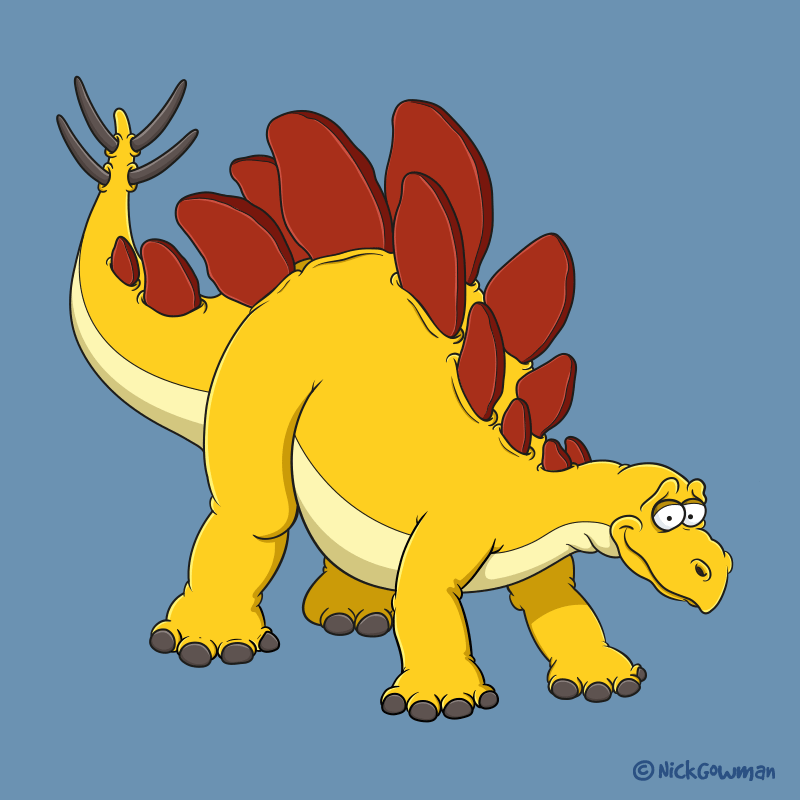 About this cartoon...
Stomping its way through my portfolio is my cartoon stegosaurus – a gigantic prehistoric dinosaur from the late Jurassic period.
---
a little about Stegosaurus
Stegosaurus was roughly the size of an elephant but with a brain the size of a walnut!
Its name means 'roofed lizard' in reference to the two rows of bony plates that line his back.
The tail ends in four, three-foot-long spikes which were used to defend the Stegosaurus from predators.
---
Creating my cartoon stegosaurus
This stegosaurus was created initially in pencils, before fully digitising all of the outlines.
Finally, solid colours were added, along with some shades and highlights.
I decided to try out a bright yellow, with strongly contrasting red plates.
---
Back to Portfolio