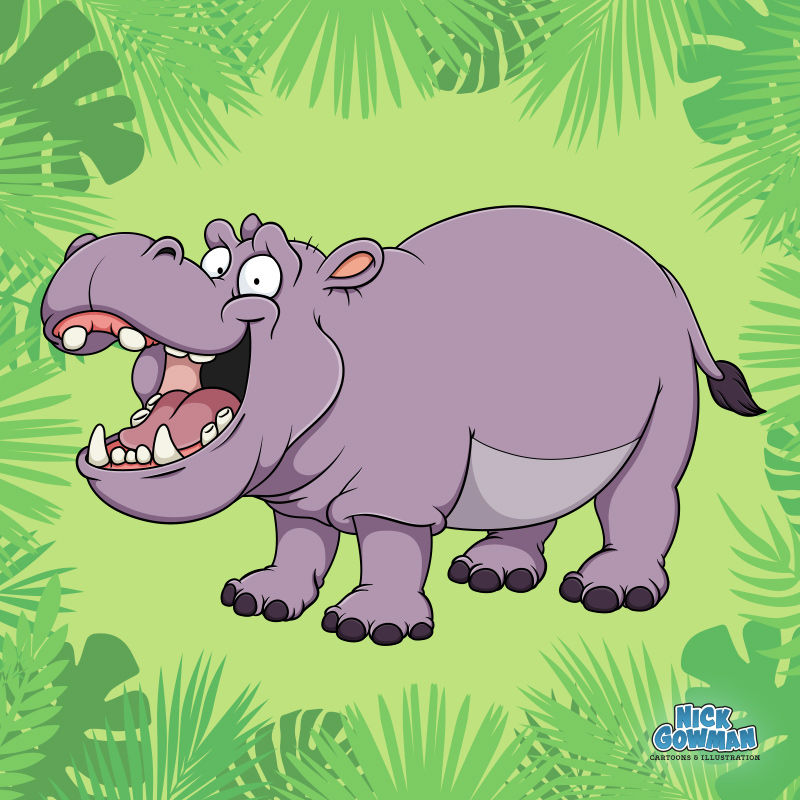 About this cartoon...
This cute cartoon Hippo character started out life as an amusing quick doodle in the sketchbook. Influenced by Fiona, the Hippopotamus from Cincinati Zoo. I decided she would work nicely as a new jungle cartoon character for my portfolio.
Creating my cartoon Hippo
Once I had the rough shapes down in pencil, it was time to make her digital, starting with some solid outlines. A nice mauve tone was then added to make her stand out against the green of the jungle leaves.
This cartoon Hippo character joins some of my other cute jungle characters in the portfolio, namely my cartoon Rhino and cartoon Elephant, along with many more to follow!
---