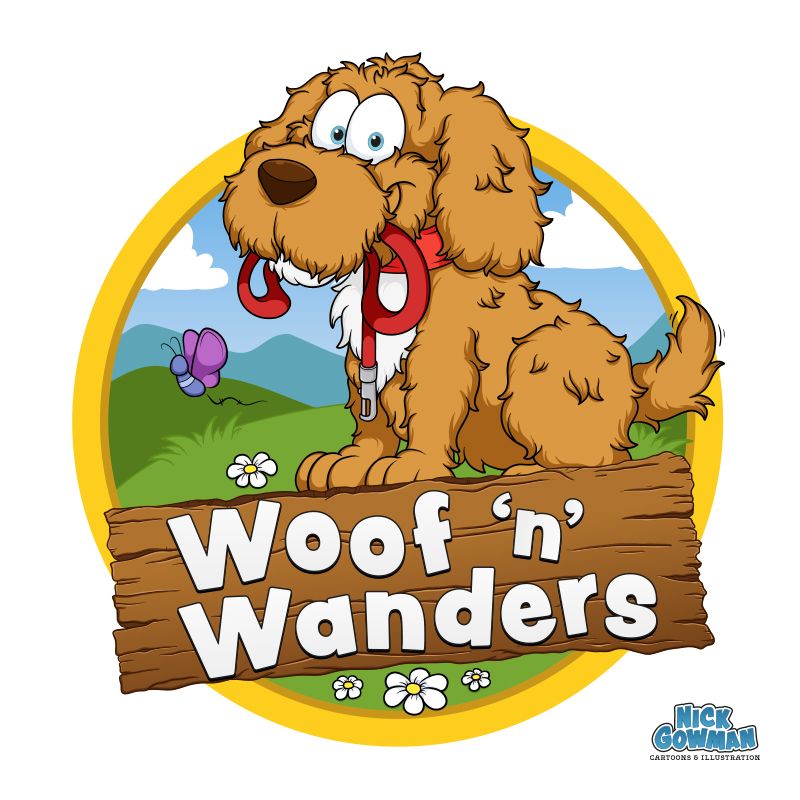 About this cartoon...
This cartoon logo design is a recent commission for a dog-walking business. The requirement was a cartoon dog walking logo, containing the business name and a cartoon dog mascot.
The logo design had to be bright and eye-catching and work across a variety of mediums, including printed brochures and social media.
Creating a cartoon dog walking logo
Although the client wasn't 100% sure about what they wanted from the logo, they did have some initial ideas. These included their pet dog out exploring with a compass, dressed as a scout and running through a forested area.
To assist with the visualisation of the logo, I created a series of very rough pencil sketches. These helped flesh out how the logo might look as well as the composition.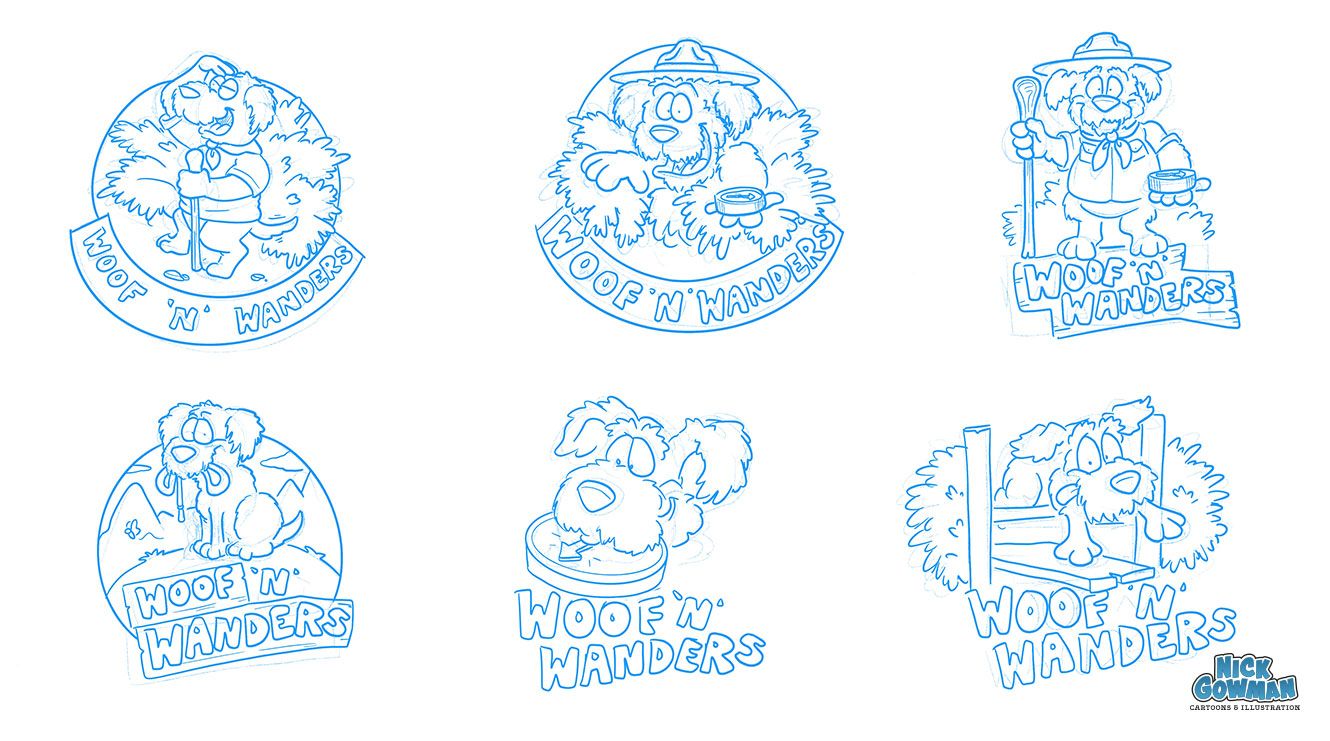 At this stage, a selection of possible typefaces were also supplied to the client. These varied in both weight and style but had a consistent theme throughout.
Further cartoon logo development
Once we had an agreed concept, it was time to create a final vector logo. The outlines of the cartoon dog character were added first, along with some for the wooden plank.
Once the plank was in place, I could add the business name using the chosen typeface. The lettering was broken up and manipulated into a fun layout. This meant that the logo had a loose and organic feel.
Basic shades and highlights were added to the wooden plank and central cartoon dog to pick out their details and add depth.
Finally, a circle was added to contain the main elements and the rolling hills in the background. As a little bonus, I thought it would be fun to add a little cartoon butterfly in a space we had.
The outcome
The client was pleased with the logo and it wasn't long before I saw it popping up all over the internet – why not read some of my client feedback. Or better yet, why not take a look at my other cartoon logo designs!
---