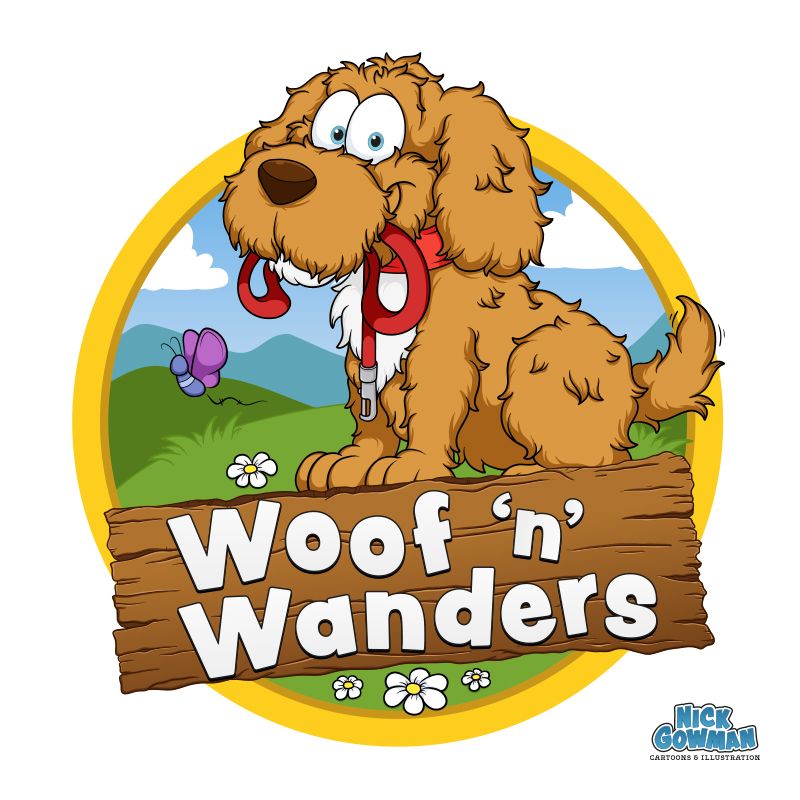 About this cartoon...
This logo design is a recent commission for a dog walking business. The requirement was a cartoon dog walking logo, containing the name of the company and two cartoon dog mascots. These cartoon dogs are pets of the business owner.
I created some initial sketches to get a good composition and some super-cheeky expressions on the dog characters.
Once approved by the client, I add in the digital outlines to create a vector illustration. A basic colour scheme was then applied, taking care to use some hints of grey to highlight the details on the cartoon dogs.
Developing the cartoon dog walking logo
From the beginning, the logo was designed to be used across printed materials. It would also need to work at a small size for social media.
To achieve this, a large, fun typeface was chosen and backed by a large cream-coloured cartoon bone.
The whole logo is then completed with the addition of a large, red circle to contain the logo – in this case, it has been styled to give the appearance of a dog collar.
---