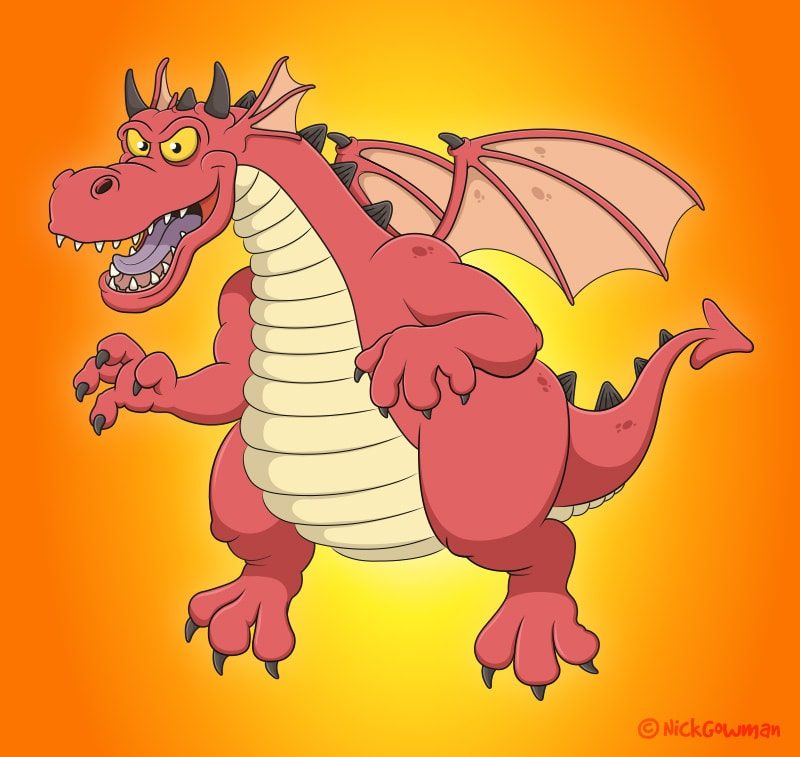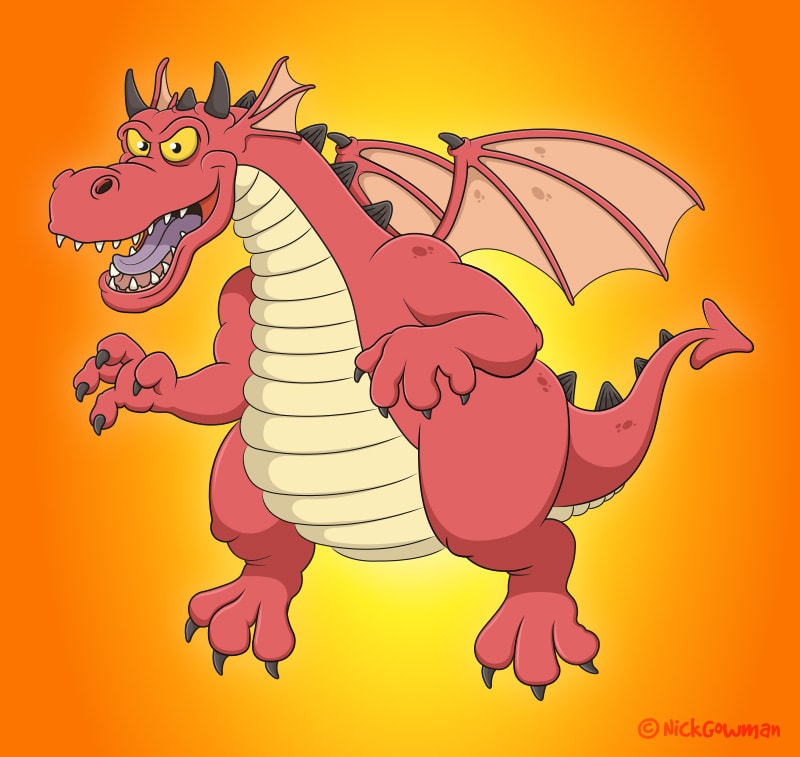 About this cartoon...
Swooping over a medieval village near you is my fearsome cartoon dragon!
A big red, fire-breathing monster of mass destruction armed with an array of sharp teeth and pointy claws. I wanted to include a dragon in my portfolio, as they're always a fun and well-received mythical creature.
I've also gone with the classic cartoon dragon serpentine feel of a scaly belly, ending in an arrowhead-shaped tail. To add contrast and focus to this dragon, I've added a purple tongue and bright, golden eyes!
I'm not sure those little wings would keep this rotund beastie off the ground, but that's the great thing about cartoons!
If giant cartoon reptiles are your thing, be sure to check out my cartoon dinosaurs too!
---