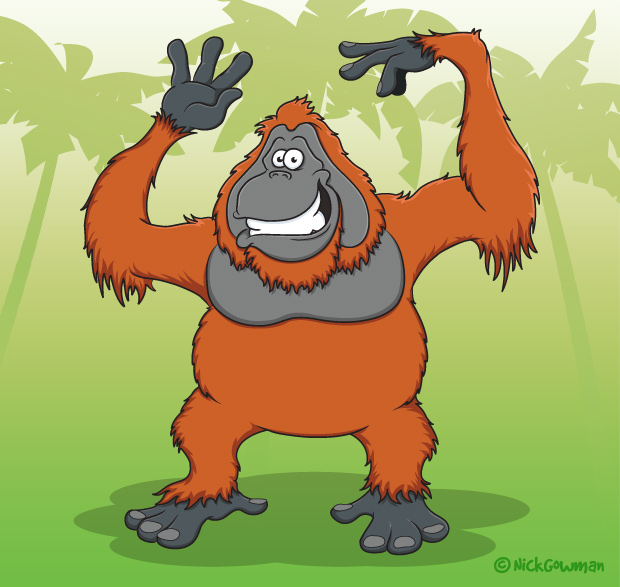 About this cartoon...
My cartoon Orangutan is definitely the king of the swingers! With his wavy orange fur and cheeky grin, this great ape is definitely going to raise a smile!
Created initially as a pencil sketch, the cartoon Orangutan was then scanned in and solid outlines were applied in Adobe Illustrator and the whole piece created as a flat vector.
The next stage was to then add in all the base colours and details, such as the shading on the fur to give more depth.
This cartoon ape also sits rather nicely alongside my other jungle cartoon characters, namely my cartoon elephant and cartoon rhino.
---