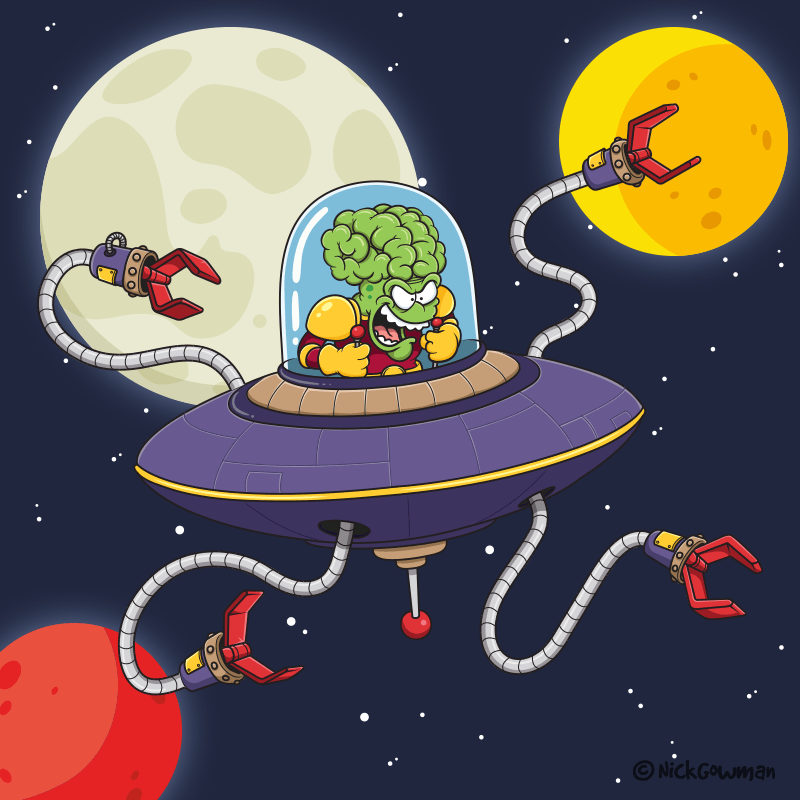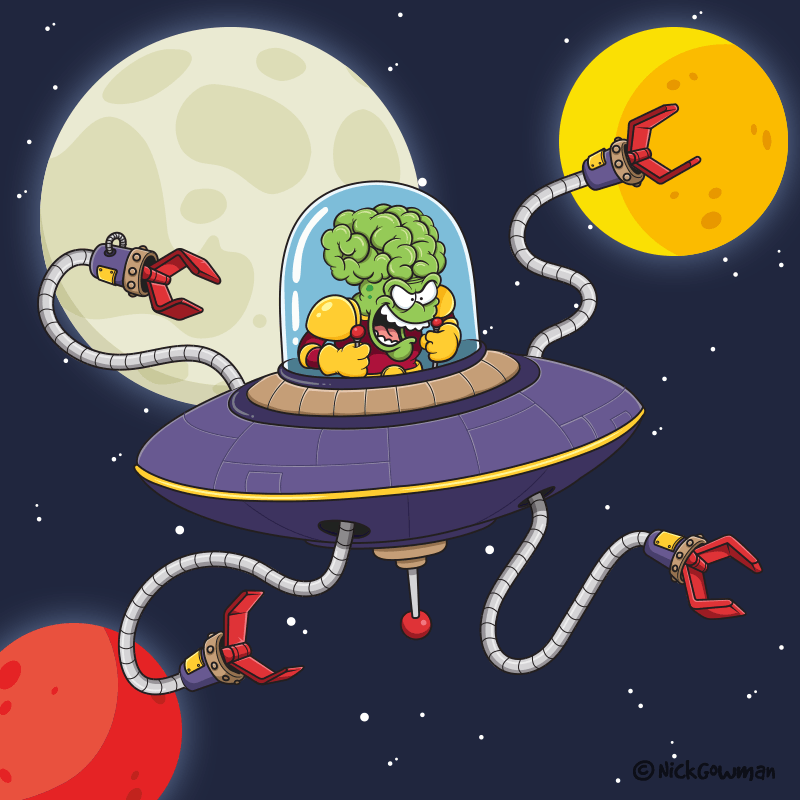 About this cartoon...
Take me to your leader! This cartoon alien invader has travelled far across the stars looking for planets to conquer!
With a big, bulgy brain and comical grimaced expression, this alien has his sights firmly set on Earth!
I'm not sure if he has a name, but I think I'd call him something like 'The Might Flurg' or 'Grindar the Green'!
This ship is clearly just a scout though… imagine what happens when the mothership shows up!
---
The alien invader spaceship
I guess whenever you think of aliens, the first thing that springs to mind is a flying saucer.
I popped a clear dome on top so you can easily see our alien character.
I then added a series of big, grabby tentacle arms (which I felt would look less aggressive than a laser and certainly more fun).
To top him off, I've added in a series of planets and a starfield.
This character would work nicely alongside my Metaluna Mutant that I created previously.
---