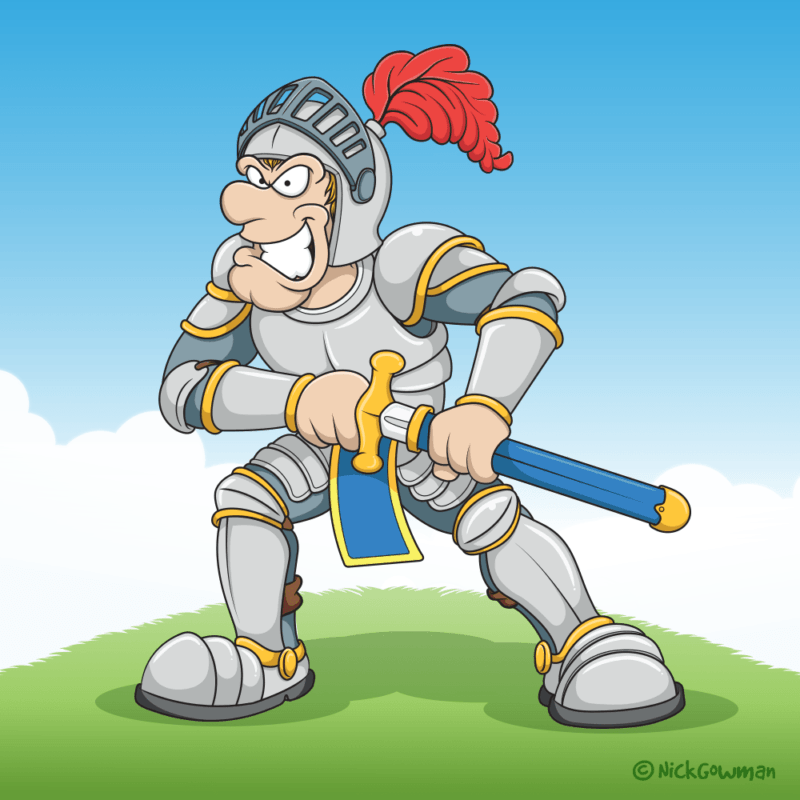 About this cartoon...
Stand clear all you dragons – the cartoon knight is here! Armed with his trusty sword and shiny armour, he's off to save the princess from the grasp of the evil cartoon dragon!
I had the legendary St. George in mind when creating this cartoon, although I've opted for a royal blue instead of the traditional St. George's cross.
---
Creating my cartoon knight
As with all of my cartoon character designs, this knight began life as a simple pencil sketch. Once I had the pose defined, I add in digital outlines, followed by colours.
---