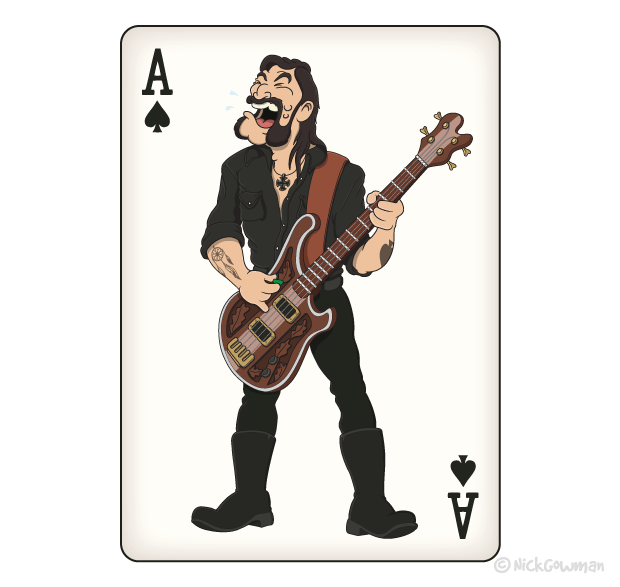 About this cartoon...
Being a big fan of heavy metal music, I really wanted to create a cartoon version of one of my heroes – Lemmy from Motörhead.
Armed with his trademark Rickenbacker bass guitar and head thrown back, he is definitely a force to be reckoned with!
Creating my Lemmy cartoon
This piece started out as a pencil sketch, before being scanned in and all outlines digitised. Base colours and details were then added afterwards.
Being as Lemmy is usually clad from head to toe in black, I developed a subtle highlight technique to pick out the folds in his clothing.
I was also very keen to include some of the carving work in his bass guitar, albeit keeping to my simple, bright style.
Just to finish off, I decided to add him to a playing card background – in this case, the ACE of SPADES!
---