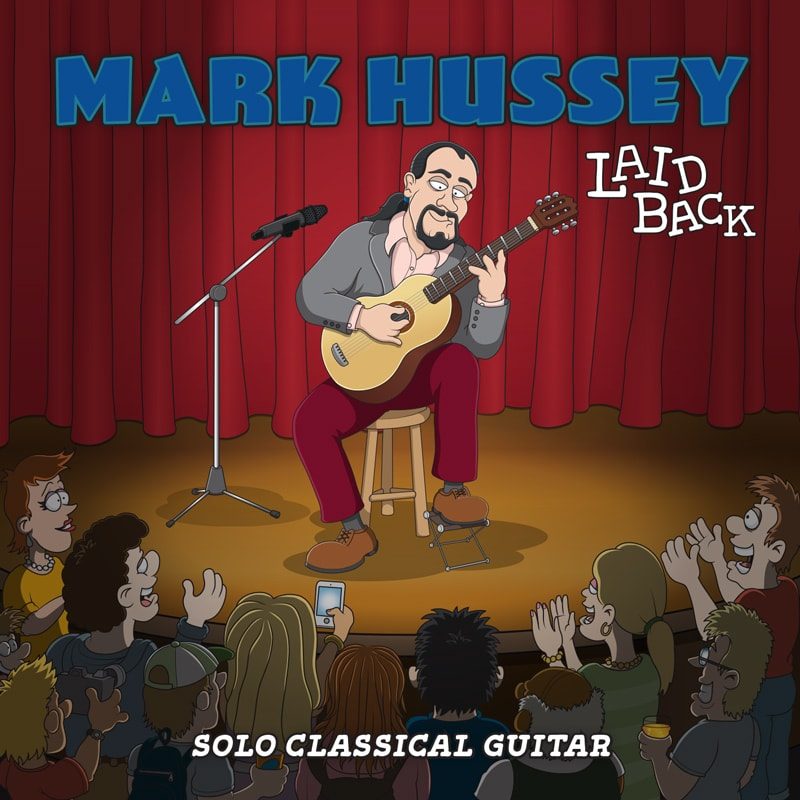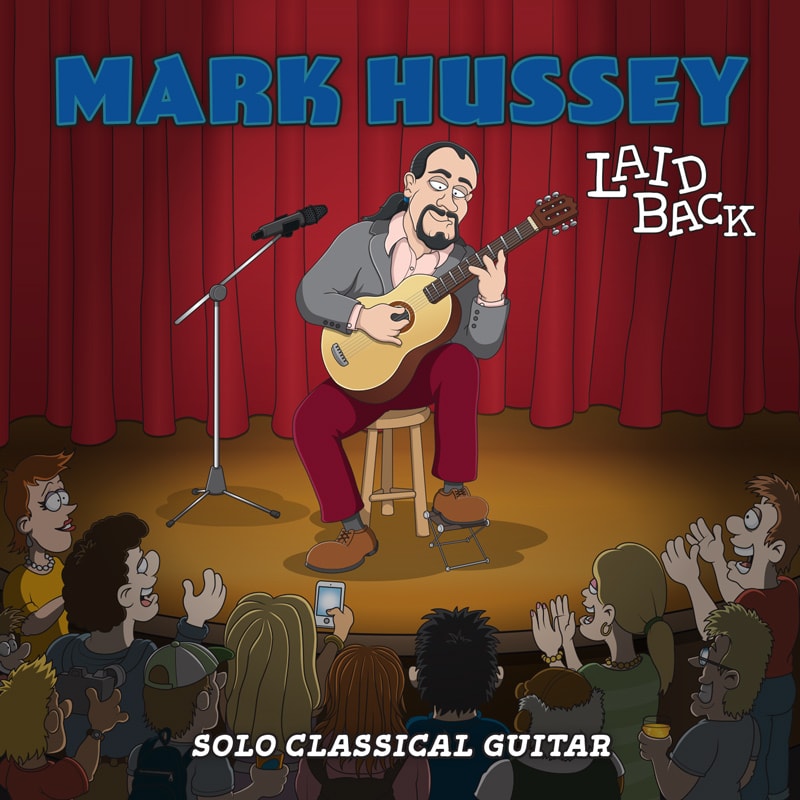 About this cartoon...
This was a design for a new classical guitar album by blues guitarist and musician, Mark Hussey.
He approached me to create a fun and colourful sleeve for his latest classical guitar album, 'Laid Back'.
This piece was incredibly fun to create with many different characters and people in the crowd, all eagerly watching his performance.
Additional cartoon friends…
Also accompanying Mark on the reverse of his guitar album were a group of cheeky little cartoon rats, making a quick getaway with his guitar!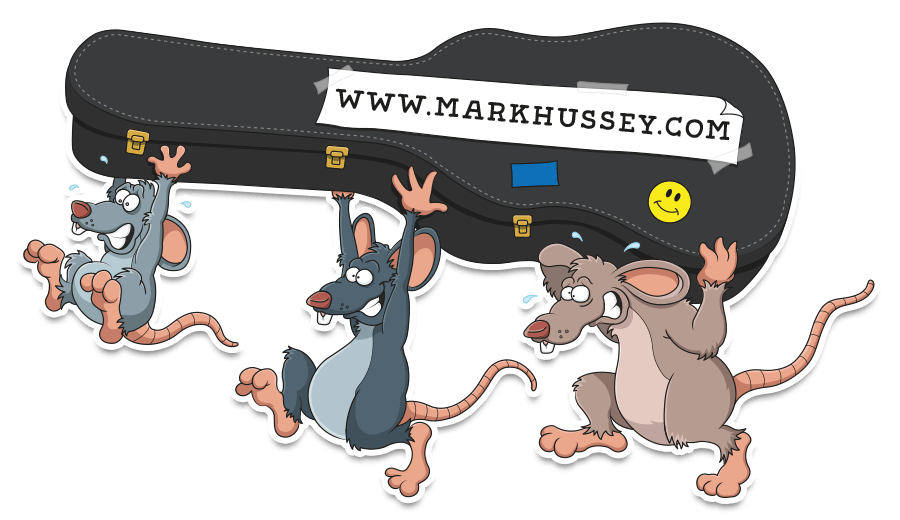 I recently challenged Nick to come up with a design for my recent solo classical guitar album 'Laid Back'. Nick listened to my requirements, was thoughtful, timely and produced exactly what I had been hoping for, a great album cover. I could not recommend Nick more highly for his artwork and design skills. A very talented man indeed.
---