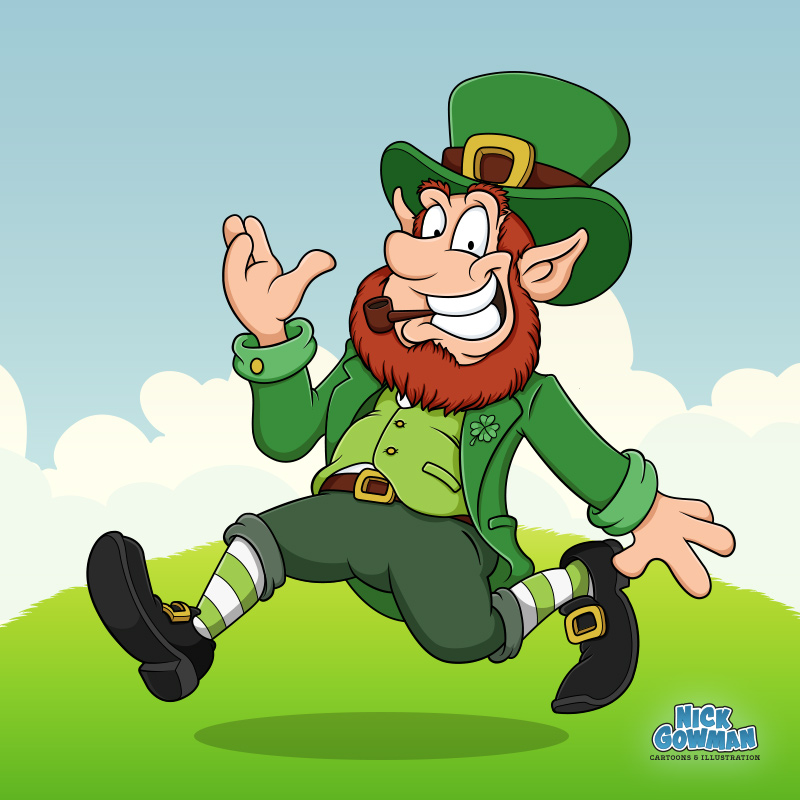 About this cartoon...
Top of the mornin' to ye! Here's a cheeky cartoon leprechaun, complete with a dapper green outfit and smoking a little brown pipe! 
Preparing for St. Patrick's day festivities, a little mischief and possibly a pint of Guinness! Or maybe he's on the lookout for his pot of gold!
Creating my cartoon leprechaun
This cartoon Leprechaun started out as a quick pencil sketch. I was quite pleased with the outcome, so I developed it further into a whole little cartoon mascot design.
Adding digital outlines and some nice green tones, followed by a few shades and highlights. Perfect for any St Patrick's day celebrations!
---