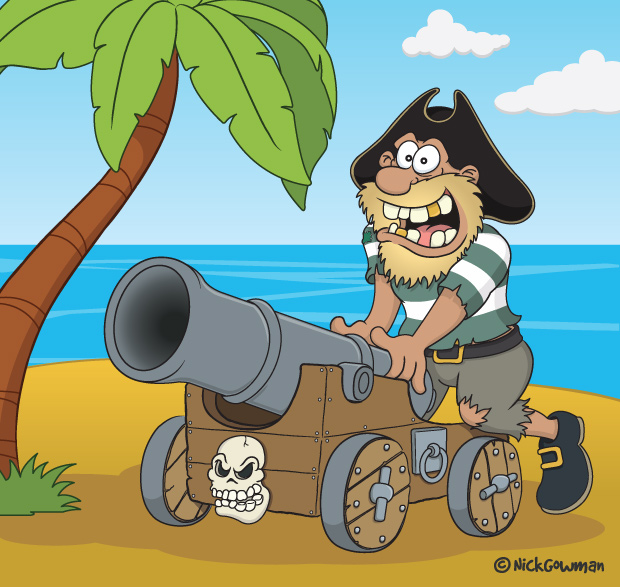 About this cartoon...
Avast Ye! This be a pirate cannon cartoon and he be aiming right at you! This crazy looking little chap is another of my cartoon pirate creations to feature in an up and coming card game, The Pirate Deck!
The pirate cannon was created firstly in pencils, before scanning in and adding some digital outlines. The next step was to then add in the base colours and finally a little shading to bring the pirate cannon to life.
I also like the cracked skull sitting at the front of the cannon – not sure whether this is an enemy or a relative, but his teeth appear to be in good condition!
When creating the pirate cannon cartoon, I also took some time to create a desert island themed backdrop, complete with palm tree – very clean and simple, but seems to do the trick!
---