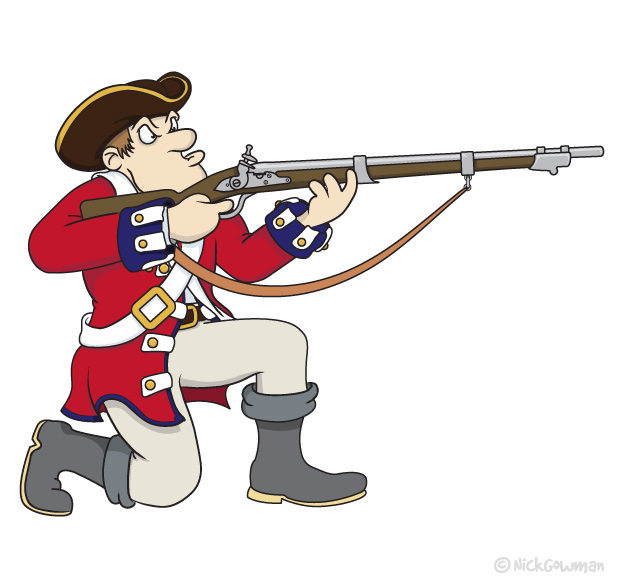 About this cartoon...
This cartoon soldier is another cartoon illustration created for an upcoming pirate card game. His job in the game is to keep all of those scurvy scum in line!
Created initially as a pencil sketch, he was then scanned in and digital linework added. Solid base colours were then added afterwards, accompanied by shades and additional details.
This cartoon soldier was great fun to do as a contrast to all of the pirate cartoon characters that I have been working on and I'm especially pleased with how he has come out, especially the rifle detail.
---
Back to Portfolio
Reader Interactions