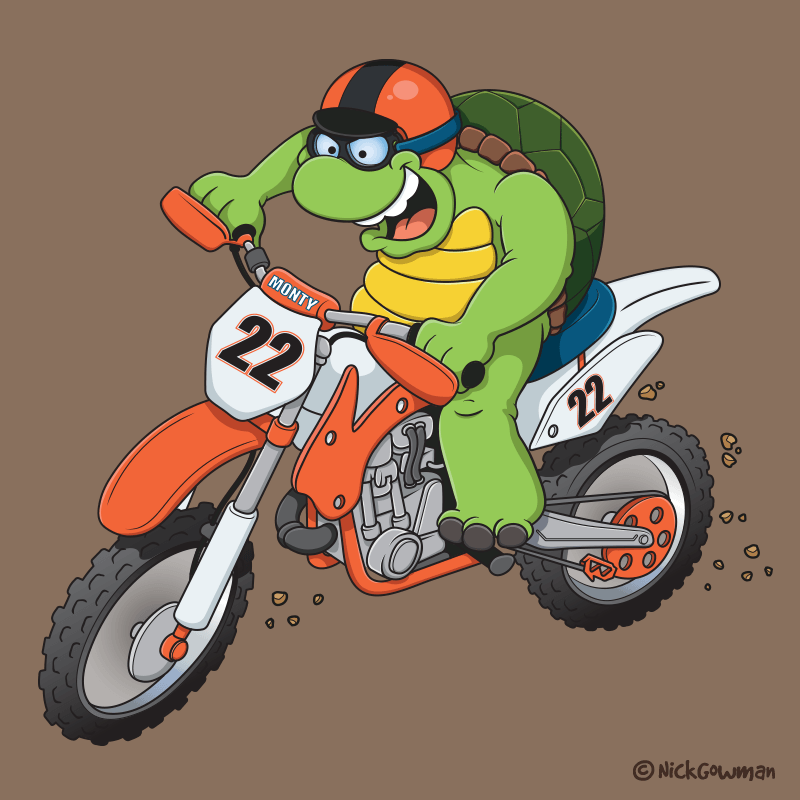 About this cartoon...
Who said slow and sure won the race!? Not this little chap! This fun cartoon motocross logo with cute turtle is destined for the finishing line!
A recent commission piece where the client required a fun and lively looking cartoon turtle to form a cartoon logo design for himself.
Creating the turtle motocross logo
The turtle and his bike began life as a pencil sketch. I wanted to convey a fun and lively aspect to the mascot design and the pose he would have on the motorbike.
The next step was to fully digitise all of the outlines, followed by some vibrant colours to create a fully formed vector logo design.
I then worked closely with the client to take the project a step further and incorporate some lettering.
---