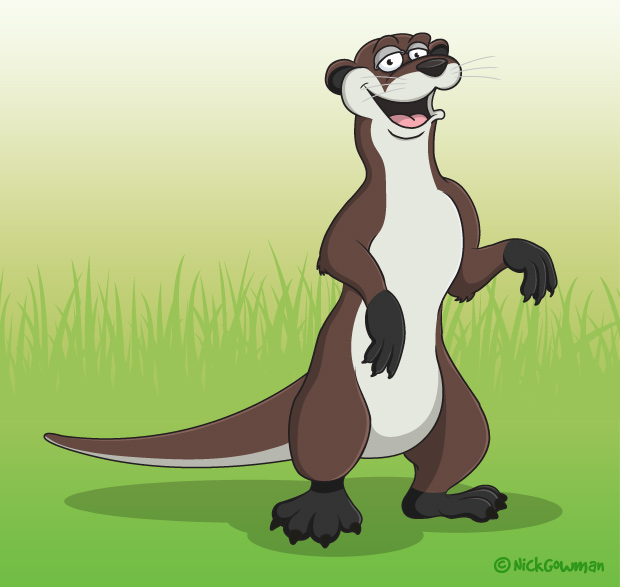 About this cartoon...
Hello there! I'm a cheeky cartoon otter! One of a set of cartoon animal characters created to accompany a website competition.
Created firstly as a pencil sketch, the cartoon otter was then brought to life in Illustrator.
The outlines are created first, before adding in all base colours. The final stage is to add the shades and highlights, just to give him some definition.
I'm toying with naming him 'Harry Otter' but not sure if I'll get away with that one…
---