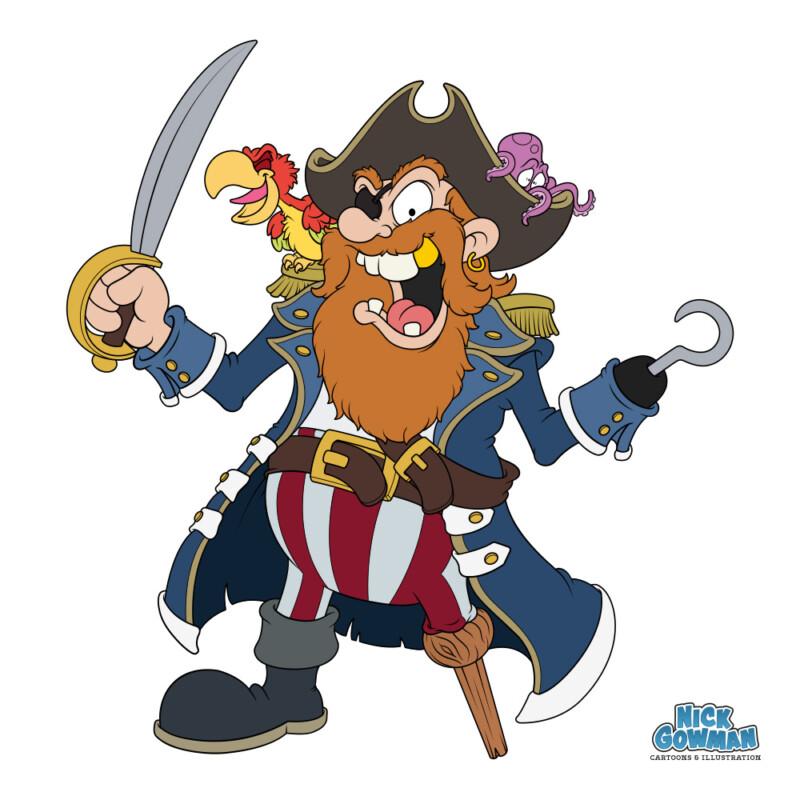 About this cartoon...
Shiver me timbers, avast ye and walk the plank! Meet the cartoon pirate captain!
This is another of my cartoon pirate designs. These will all shortly be used in a new pirate card game, currently under development.
The cartoon pirate captain was firstly created as a pencil sketch, before scanning in and adding a vector outline.
Solid fill colours were then used before adding the final details and shading.
Perfect for ruling the other scurvy scum aboard his pirate ship!
---