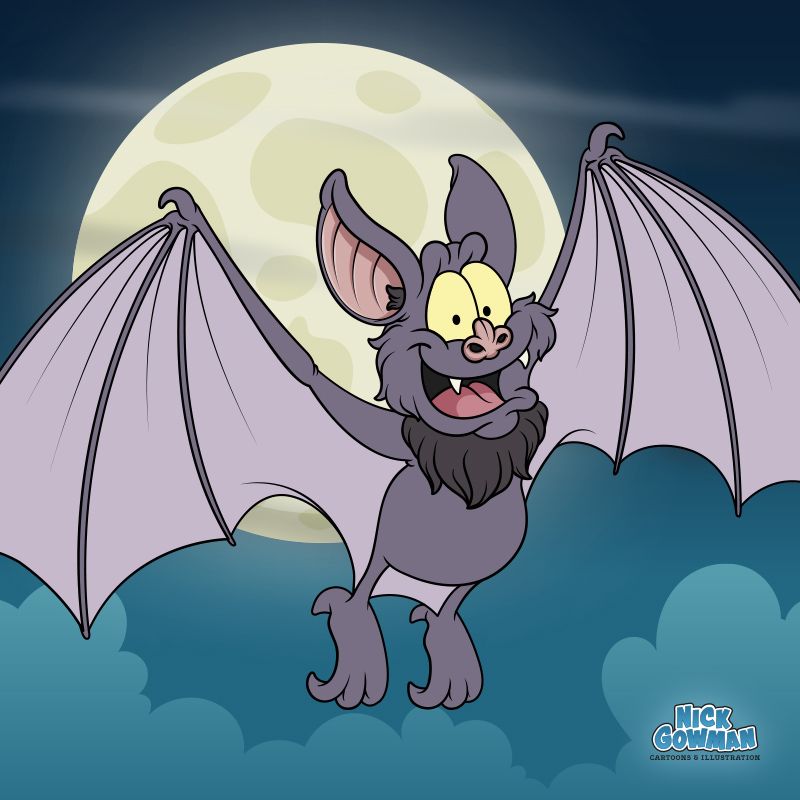 About this cartoon...
In a little bit of a flap is my cute little cartoon bat! This little halloween cartoon critter was created for fun, with deliberately oversized features. I especially like the large ears and claws as it helps to define this character design. He also has a pair of cute little cartoon fangs!
I wanted to draw something different, as my portfolio is currently overloaded with any number of dogs, cats and dinosaurs!
This cheeky little bat cartoon was created initially as a pencil sketch before being scanned in and the outlines digitised. Base colours were then added, with contrasting yellow used for the eyes.
To finish him off, I added some fluffy round clouds to a dark blue sky, complete with a moody full moon!
This flat vector bat would work well as a mascot or character design for any occasion. Best to keep an eye on him though – he could turn into a cartoon vampire at any time!
---