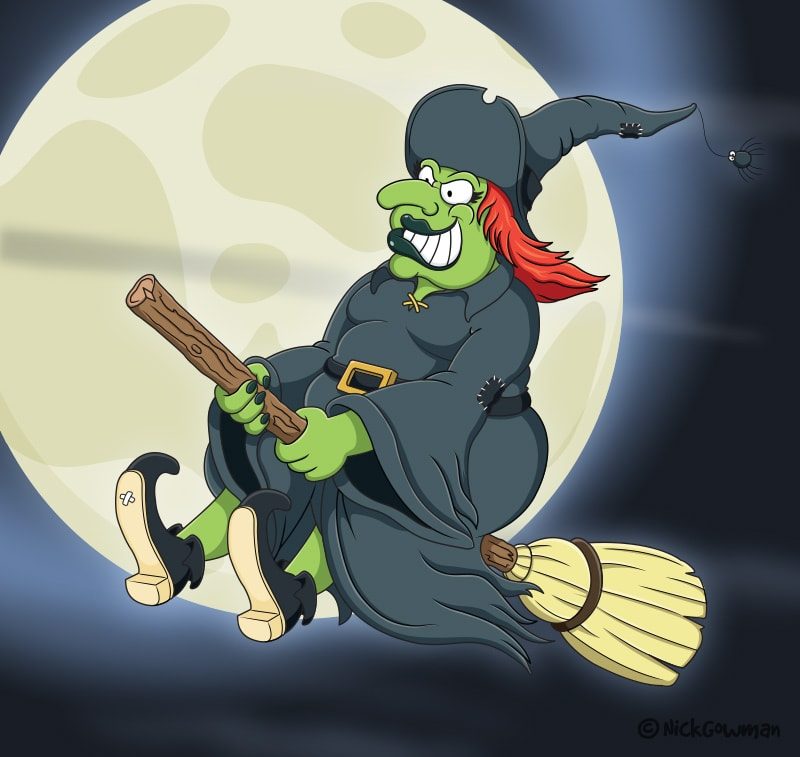 About this cartoon...
Swooping in low on her broomstick is my cartoon witch!
I've created this cartoon witch specifically for Halloween, as lets face it, it's the best time of the year!
I've also added in the typical curly shoes and a high-speed brookstick (probably equipped with some kind of gear shift!)
I also wanted a stark contrast between her dark robes and the vivid green skin and red hair.
Finally, we've a rather scared little spider hanging from the end of her pointed hat!
Just to complete this piece and make it extra Halloweeny, I added in a moody sky and a big, bad moon!
If you'd like to read more, I've written a blog piece about her creation.
---