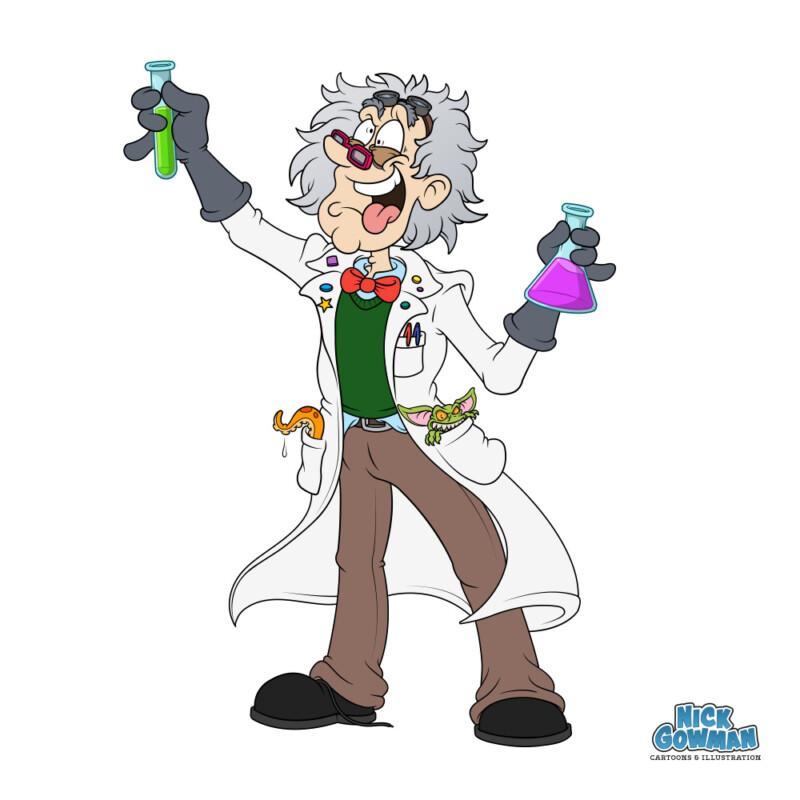 About this cartoon...
The mad scientist cartoon was another of my spare time Halloween themed cartoons.
I was going for the stereotypical evil genius look, with the crazy white hair and long lab coat.
I'm not sure what's in that flask he's swinging about, but it looks pretty volatile!
Creating my mad scientist cartoon
There's just something incredibly fun about creating a crazy scientist character!
This evil scientist would be paired nicely with my cartoon Frankenstein from my portfolio!
---