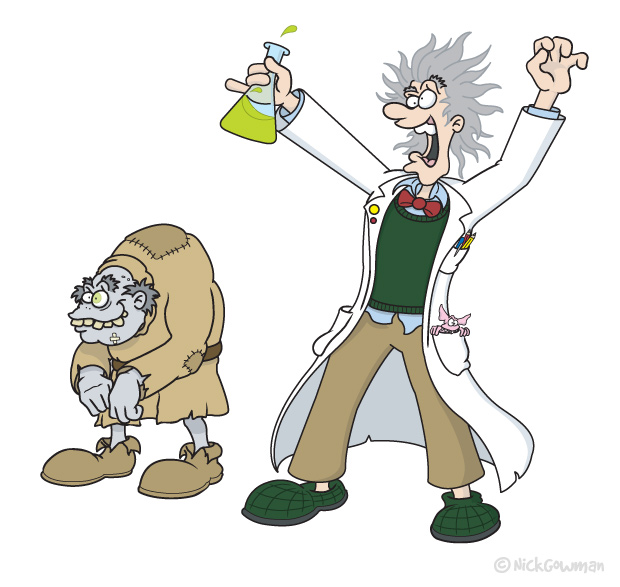 About this cartoon...
The mad scientist cartoon was another of my spare time Halloween themed pieces – going for the stereotypical mad scientist look, with the crazy white hair and long lab coat. I'm not sure what's in that flask he's swinging about, but it looks pretty volatile!
Created initially as a pencil sketch, scanned in and then outlines created digitally. The next step was to then apply the colour and then the final details.
I thought it only fitting that he was also accompanied by an ever-faithful (if very ugly) little lab assistant – who I aptly named 'Igor'.
---
Back to Portfolio
Reader Interactions