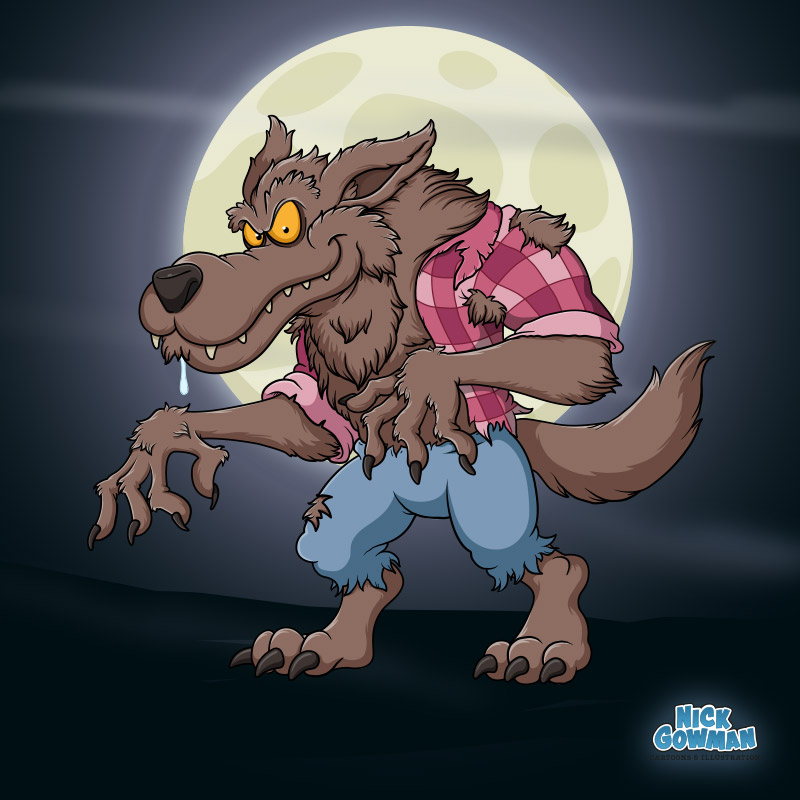 About this cartoon...
The moon is full, the sky is black and this cartoon Werewolf is out on the prowl! One of the most popular Halloween characters, here he is ready to begin howling at the moon!
With a large jaw full of sharp teeth and claws to carve you up. Topped off with some golden yellow eyes… and I think they've spotted you!
Creating my cartoon Werewolf character
This Werewolf character design started life as a pencil sketch. I wanted to ensure that the snout and forearms were abnormally long, whilst adding relatively short back legs and a thick bushy tail.
Crisp digital outlines are added, followed by some bright brown tones for the fur. I decided the werewolf would look best wearing a checked lumberjack shirt and torn jeans.
If you like my Werewolf, be sure to check out some of my other Halloween monsters – namely my cartoon Vampire and cartoon Frankenstein! And don't forget to get in touch if I can help you with any spooky Halloween monsters!
---