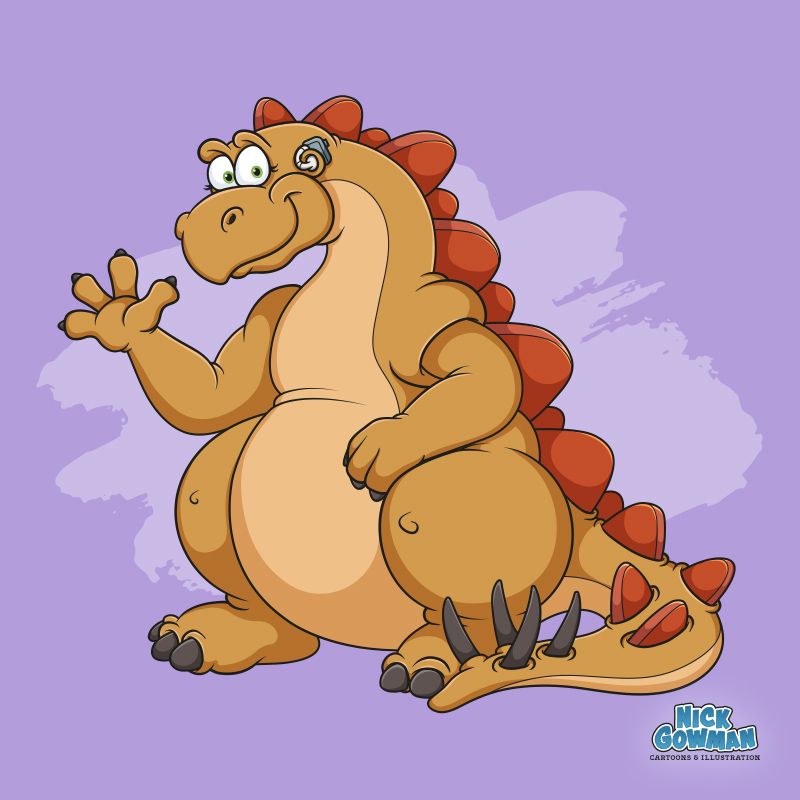 About this cartoon...
This cute cartoon dinosaur mascot design was created for The Elizabeth Foundation, a charity providing help for families with deaf children across the UK.
The brief was to have a series of friendly dinosaur characters with cochlear implants and hearing aids. This would help the children with their speech and give them some cartoon characters of their own to interact with.
I based this character on the mighty Stegosaurus. I particularly like the cute pose and expression on this character design. She looks very friendly and worked very well when placed on children's t-shirts and mug designs.
More cute cartoon dinosaur designs
There were four cartoon characters created – all based on different popular dinosaur species. Why not take a closer look at the process of creating the whole set of dinosaur mascot characters over at my blog.
---