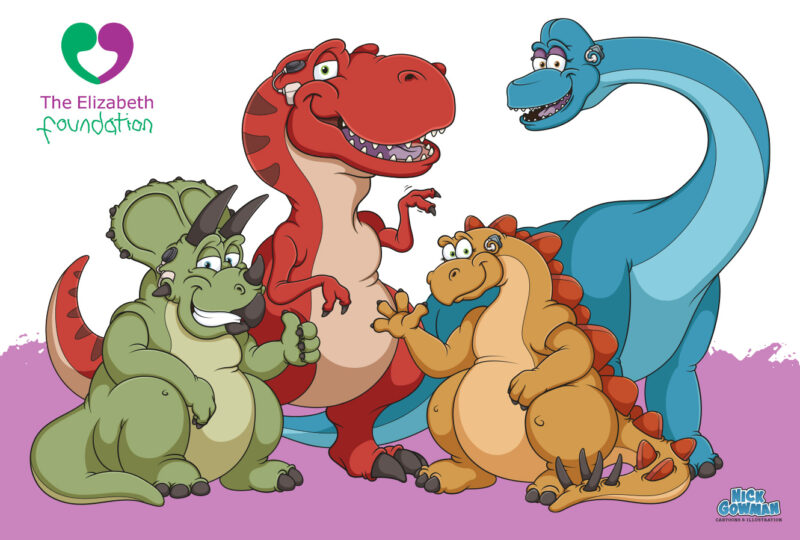 I was contacted by The Elizabeth Foundation to create some dinosaur mascot characters. The Elizabeth Foundation is a charity based in Hampshire, providing services for families across the UK. They help young deaf children learn to listen and talk.
This brief was slightly different to my usual character designs – the dinosaur characters would need to be wearing cochlear implants and hearing aids.
The preschool children at The Elizabeth Foundation love nothing more than talking to the staff about dinosaurs. They sometimes ask whether they could hear!
I 'd be creating a design that would be fun and engaging but would also look lovely as a final framed item for a children's wall. Of course, I'm no stranger to creating some cute cartoon dinosaurs!
---
Doing a little dinosaur drawing…
The artwork would need to appeal to both boys and girls, I chose a mixture of dinosaur types and went for four popular dinosaur species:
I wanted them to all appear as friends and part of the same team, with them all happy and smiling together.
I began with a series of large and rounded shapes. The children are preschool age, so cute and cuddly dinosaur shapes are more appealing. I deliberately exaggerate the size of the features on the characters and give them a chubbier appearance.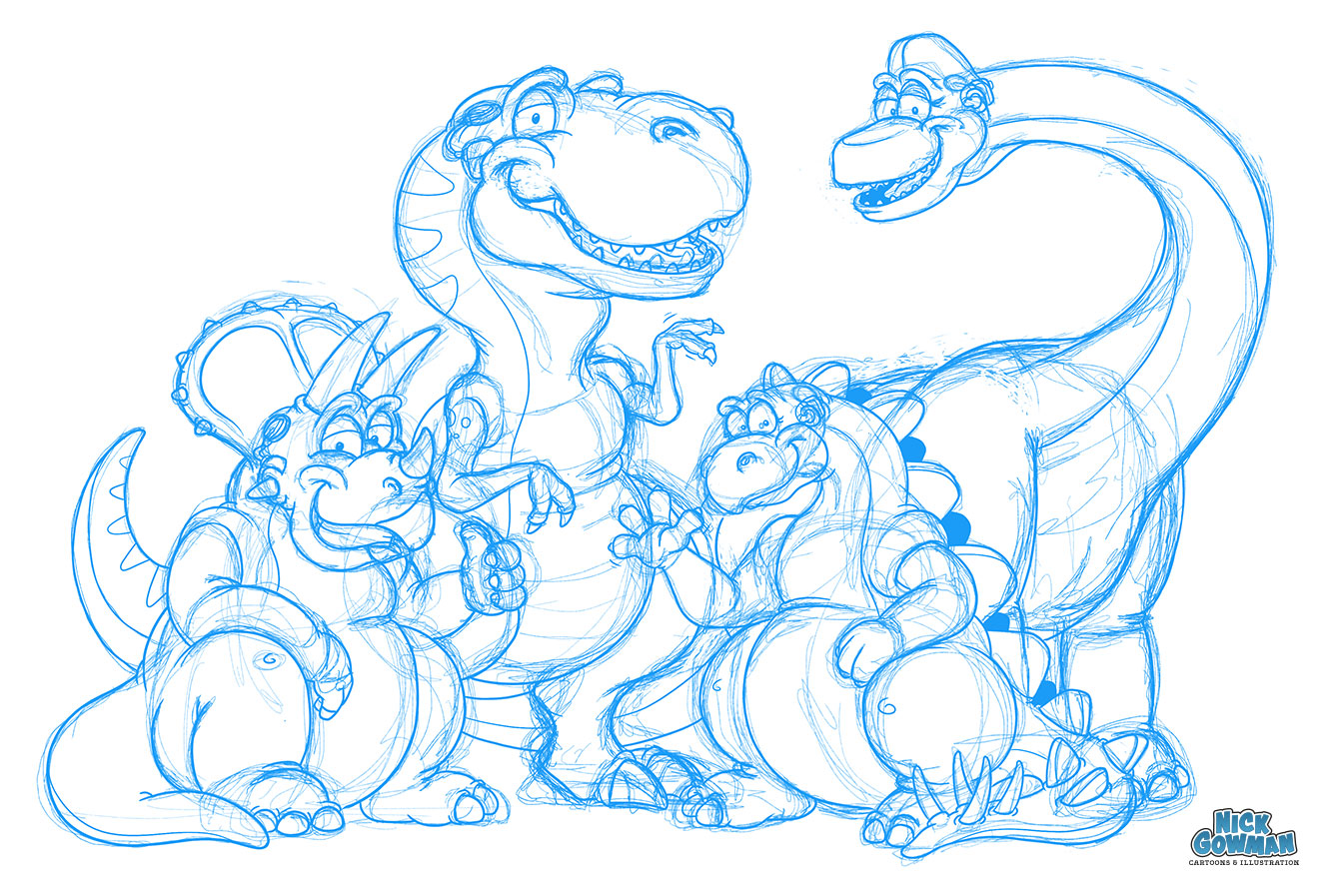 I also took some time to make sure that the faces and expressions were extra cute and that the eyes had more detail. The cochlear implants and hearing aids were also added (not sure if dinosaurs had ears, but they do now).
This pencil stage also allows me to reposition the characters to get the best possible composition to send to the client. Once approved, I move onto the vector artwork stage.
---
Dinosaur mascot vector artwork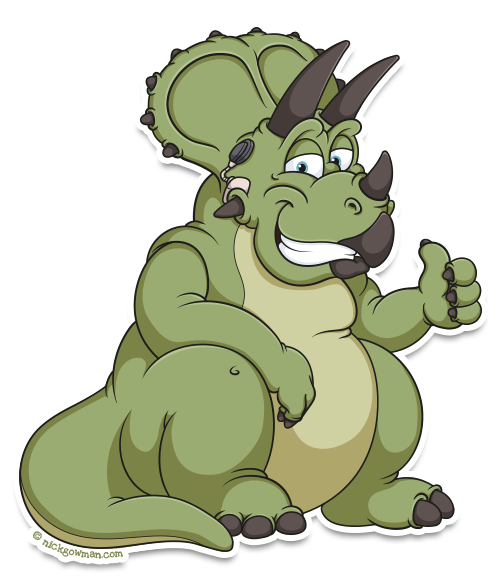 Creating the dinosaur mascot characters as vector illustrations gives better flexibility to their application. They can be scaled to any size without any loss of clarity and still retain the same level of quality.
This means the dinosaur vector art can be used later on other projects, such as t-shirts, badges or even dinosaur mugs. They also work well as handy eyecatching characters for social media.
I create the outlines first by tracing over my original pencils. I use different pen tools to vary the thicknesses. Extra details are added afterwards, such as some scales or extra spikes.
---
Adding some dinosaur colours
I then add the colours, along with some simple shades and highlights. These helped to bring extra depth to the characters.
I decided to work with bright primary colours for each dinosaur character design. This would help them to contrast well against each other and be instantly identifiable.
The colour would also help to reflect some of their personality traits – the laid back aspect of the blue Brachiosaur and the fearsome nature of the red Tyrannosaurus!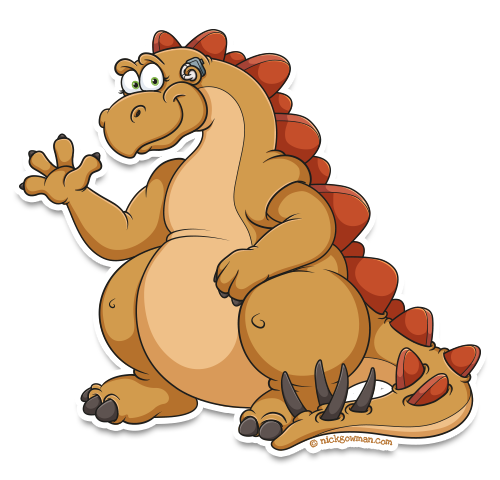 ---
Client feedback…
The Elizabeth Foundation sought Nicks expert support in 2021 to design and develop ideas through illustration, specifically to engage our young deaf children, their parents and the truly diverse audience that support our specialist work.

Nick was completely reliable, ready and able to listen to our ideas and expand on them, whilst learning himself about the nature of our work and what we were trying to achieve. His timekeeping, communication, willingness to share his expertise and general approach were excellent, resulting in a fantastic service, on time and with positive result.

I am delighted to recommend his professional work.
Can I help you with some bespoke mascot characters
If you need some custom cartoon characters or mascots for your next project, get in touch!