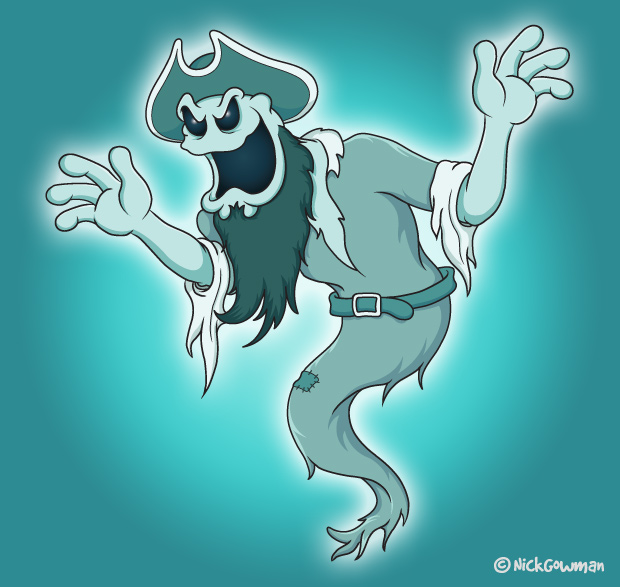 About this cartoon...
Who you gonna call? Well, ideally someone who knows how to deal with a pirate ghost!
Draped in tattered and torn clothing and sporting a rather fetching hat, he now spends an eternity as a ghost due to an unfortunate encounter with a cannon!
This rather spooky character is another character design for part of The Pirate Deck card game.
The pirate ghost was created firstly as a quick pencil sketch. He was then scanned in and all outlines were then digitised.
The next step was to apply all the spooky green base colours, before adding in some highlights and shading where required. Those cartoon pirates in the game had better watch their backs – this ghost is coming for them!
---