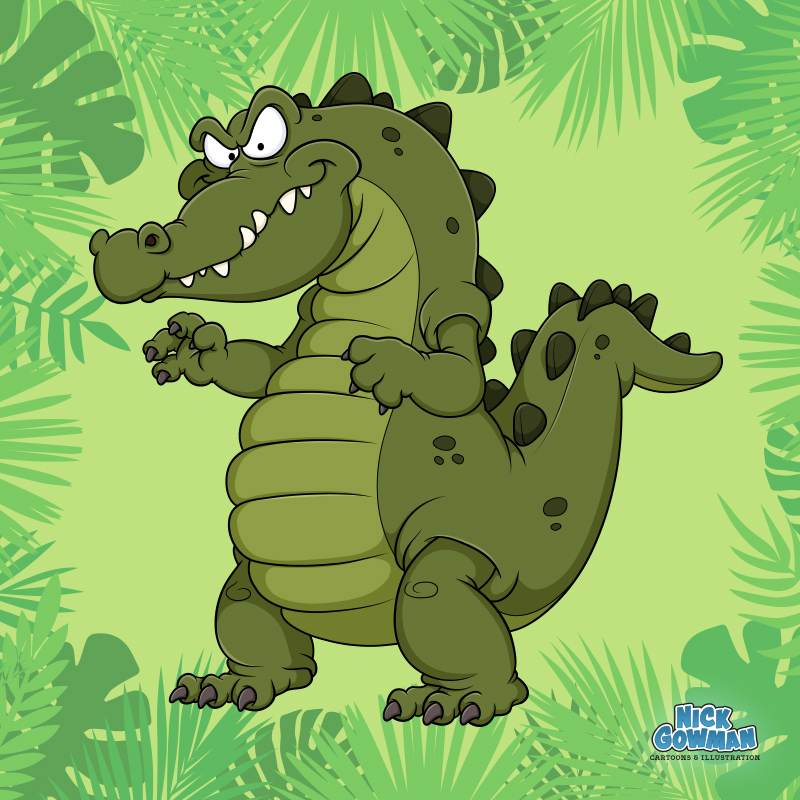 About this cartoon...
This snappy chappy is the lastest critter to join the portfolio, a cartoon crocodile! I've opted for an upright stance for him, to help convey a slight air of mischief!
We've a mouth full of pointy teeth and some stubby, grabby arms. To top him off, we've a muscular tail, covered in small fins.
Creating my cartoon crocodile
This crocodile was created purely for fun and began as a simple doodle in a sketchbook. I was quite pleased with it so I thought I'd take it to the digitisation stage, adding colours and a few shades and highlights.
This jungle cartoon character design is perfect to sit alongside my cartoon hippo. We've more planned too, so be sure to check back soon!
---