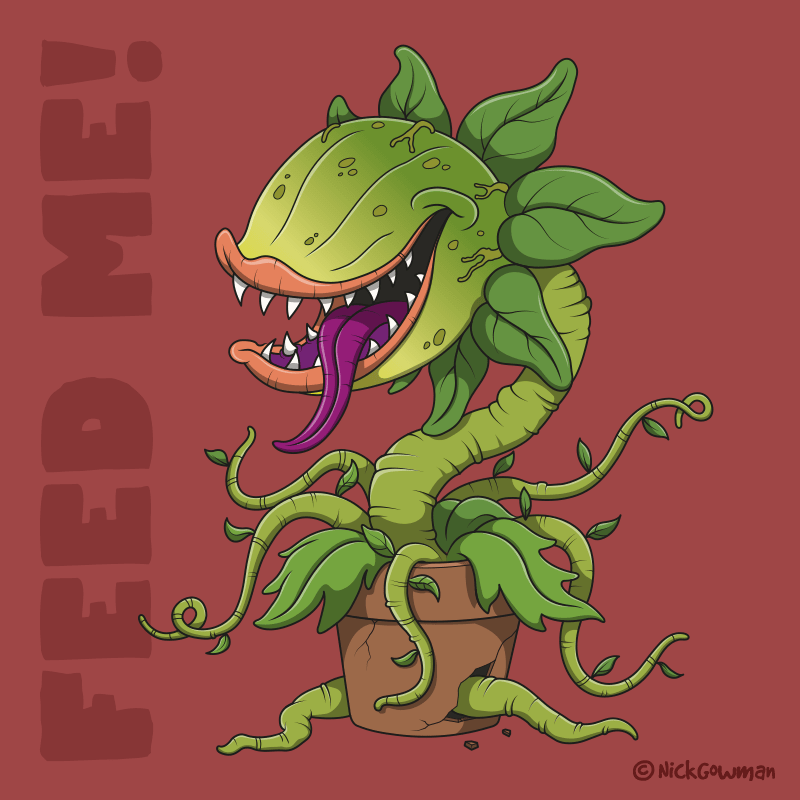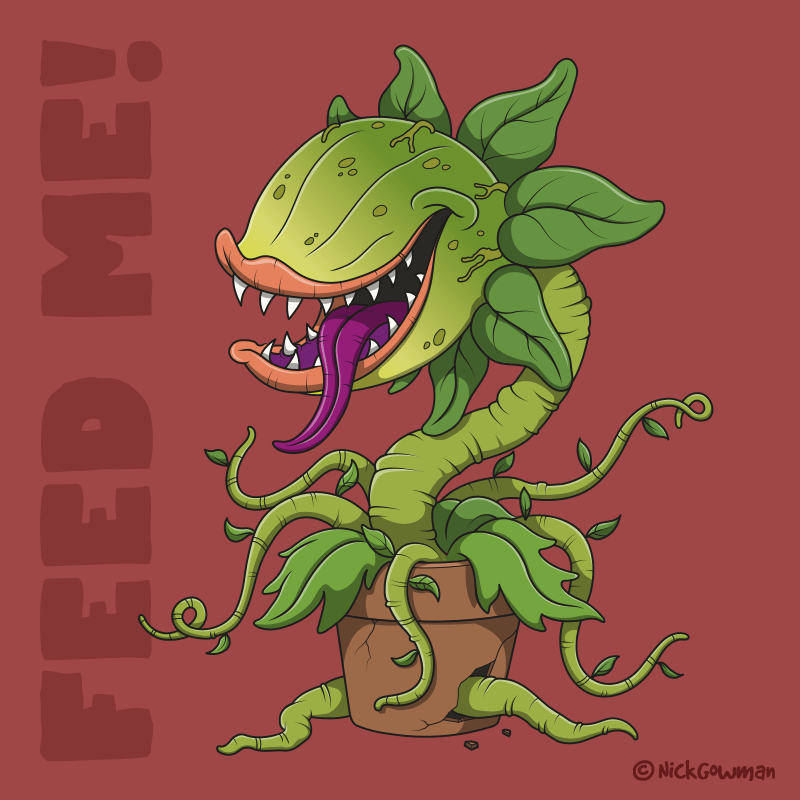 About this cartoon...
Feed Me! We've one hungry intergalactic carnivorous plant and he's mean (and green)!
Inspired by Audrey II, the man-eating alien star of the movie Little Shop Of Horrors. In the movie, the plant originates from outer space and requires human blood in order to survive.
This carnivorous plant was especially fun to do, as I was able to add in lots of little details, like the cracks in the flower pot and those long, winding vines!
Obviously, not having any eyes, all expression is created with the twisting vines and the mouth full of teeth!
Creating this cartoon carnivorous plant
This is another of my cartoon characters that began life as a notebook scribble and (literally) grew into this beastie!
Once I've some pencils I like, I digitise the outlines before going in with some vibrant colours. The last stage is to add some simple shades and highlights.
He's now ready to sit nicely alongside some of my other cartoon monsters. I've more details about how I created this cartoon in a recent cartoon monsters blog post!
---