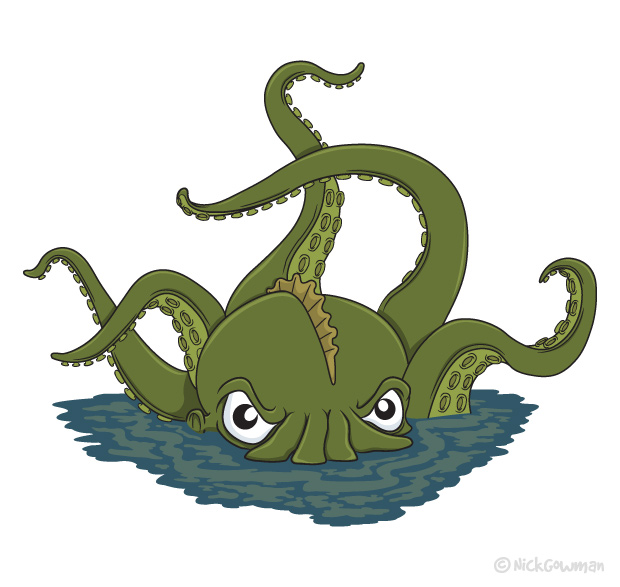 About this cartoon...
Fasten them sails down lad – there be a sea monster cartoon on the loose!
This cartoon illustration is another to be used in the up and coming game 'The Pirate Deck' which is currently under development.
---
Creating my sea monster cartoon
The sea monster cartoon was created initially as a pencil sketch, before being scanned in and digitising the outlines.
The final step was to then add in the base colours and details.
---