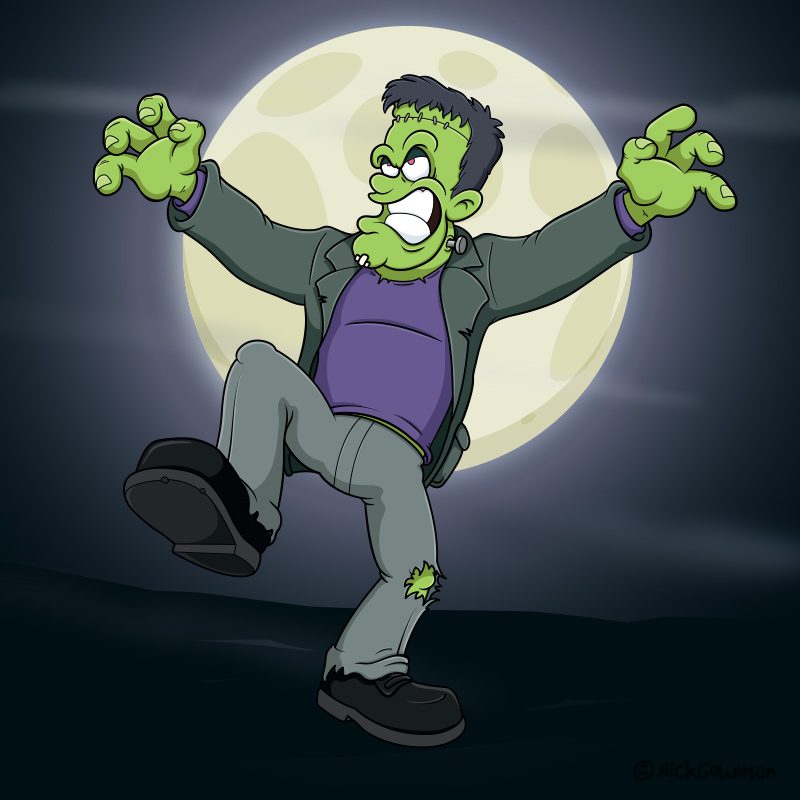 About this cartoon...
Rargh! Say hello to my cartoon Frankenstein! A popular fictional monster that first appeared in the 1918 novel by Mary Shelley.
He is the creation of the central character, Victor Frankenstein, on a dark and stormy night!
My version is of course, much friendlier than his fictional counterpart. He's clumsily making his way through my portfolio to give you a hug – go on, go and give him a squeeze!
---
Creating my cartoon Frankenstein
As with all of my cartoon monsters, this creepy critter began life as a pencil sketch, beginning with a series of loose shapes and then bringing them together into his infamous, outstretched arm pose!
He was then fully digitised using Adobe Illustrator, adding first base colours and then a few shades and highlights. I also made use of some custom brush styles, to give some areas a tapered look.
---
Back to Portfolio