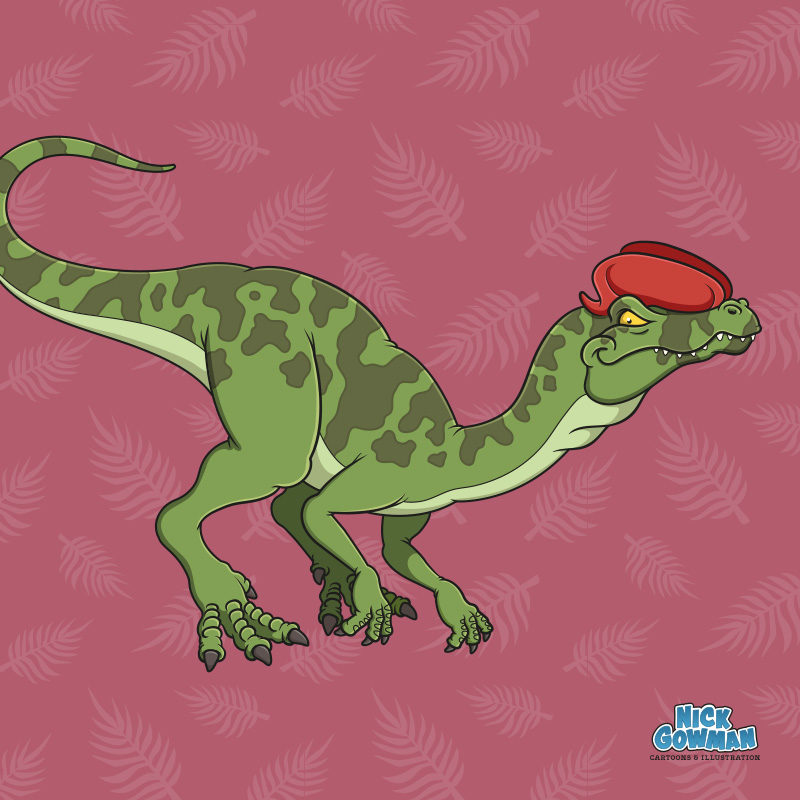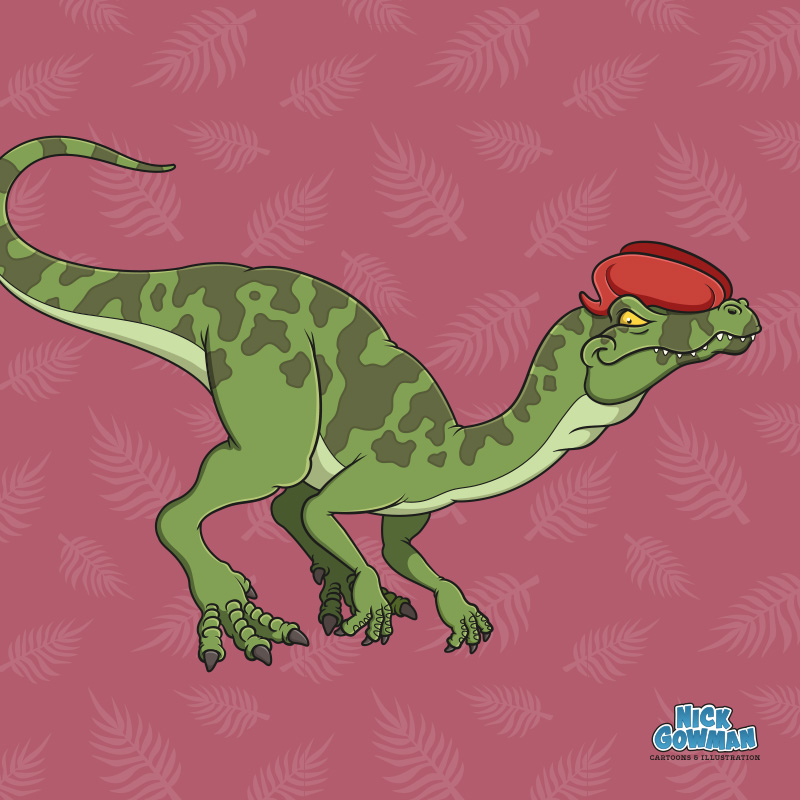 About this cartoon...
Meet my cartoon Dilophosaurus, a carnivorous theropod from the Early Jurassic. These lightly-built dinosaurs were around 6m in length and sported two crests on their heads.
Fans of the blockbuster movie, Jurassic Park will recognise this beastie as the dinosaur that killed the naughty and selfish Dennis Nedry, as he tried to escape the island with the stolen embryos.
Creating my cartoon Dilophosaurus
This character design started out as a simple pencil sketch. I wanted to convey an air of mischief about this character, giving him a slender jaw, neck and tail
I then opted for a simple colour scheme, reminiscent of that used in Jurassic Park, with the mottled green body and striking red crests on his head.
If you like my Dilophosaurus, be sure to visit all of his other relatives on my cartoon dinosaurs page.
---