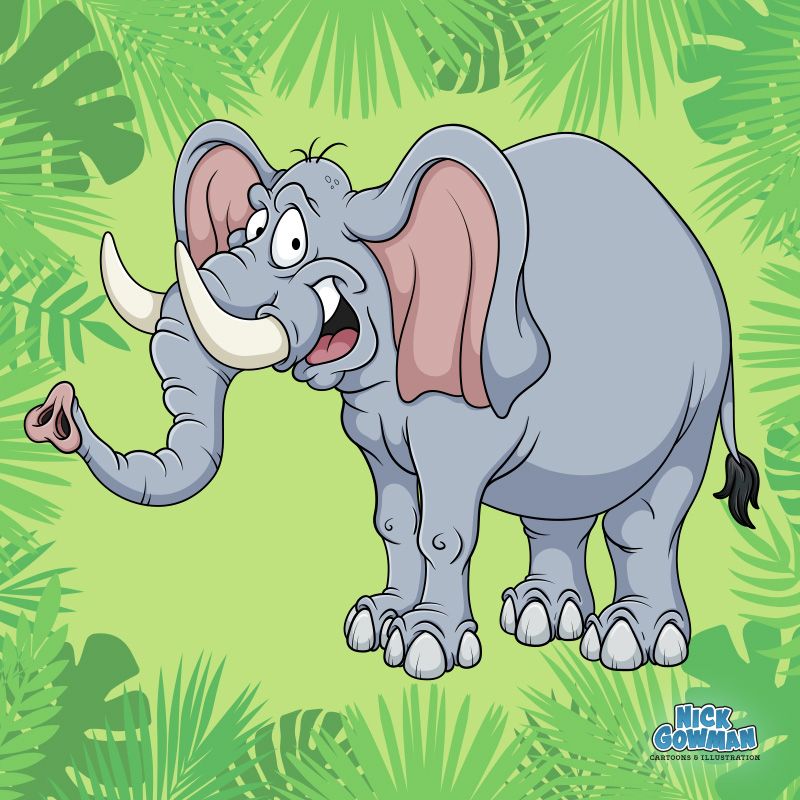 About this cartoon...
Could there be anything more awkward than a cartoon elephant in the room? Well, here he is, the latest addition to the portfolio!
This cute cartoon elephant character design was created as a rough pencil sketch. The outlines are then added digitally. Solid colours are applied afterwards, accompanied by some subtle shades and highlights.
I'm pleased with his expression, as I wanted a cheeky smile to show through those tusks. The addition of some pink in his ears and trunk also help with some contrast. He's now a fully formed elephant vector illustration.
Some other cartoon jungle animals
If you like this cartoon jungle critter, be sure to have a look at some of my other characters – the cartoon hippo and cartoon rhino are eager to meet you!
---