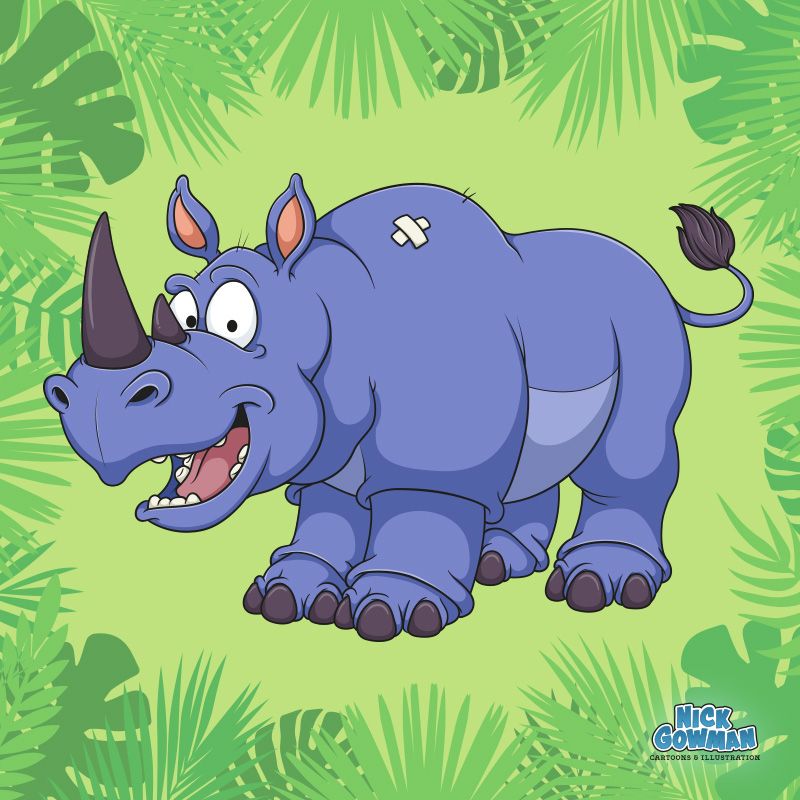 About this cartoon...
Meet my cute cartoon Rhino! This happy character design started as a pencil sketch before being fully digitised into a vector Rhinoceros illustration.
When creating a cute rhino drawing, I begin with a series of large, round shapes to get a feel for his bulk and overall personality. The smaller details, such as ears and horns are then added afterwards. I've given him deliberately oversized shoulders to add to his hulking form but retained the friendly and dopey face.
A rich indigo colour was added to make him stand out nicely alongside my cute cartoon hippo and cartoon elephant. He even has a little sticking plaster on his back – a result of a clumsy tumble, no doubt!
Cute cartoon Rhino drawing
If you'd like a cute cartoon Rhino like this one or any other cartoon jungle animals, please get in touch!
---