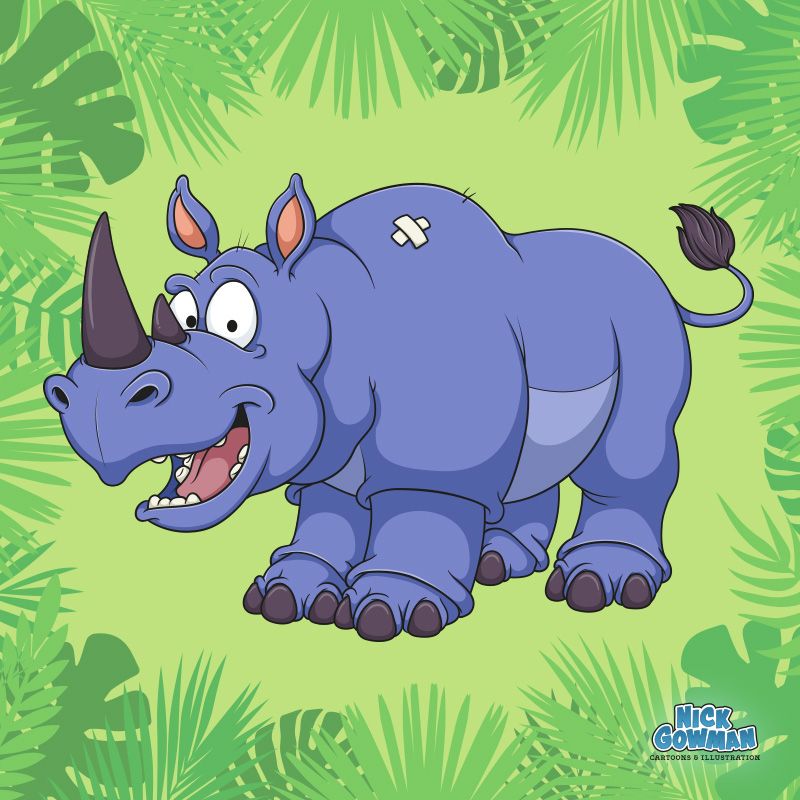 About this cartoon...
A bungle in the jungle in the form of my cuddy and crazy cartoon rhino!
This character design was created firstly as a pencil sketch to combine a hulking persona with a friendly face and character. I made sure that the shoulders were oversized, along with the main nose horn.
I then used a rich indigo shade for his body, as opposed to the standard grey. This allows him to contrast well against my cartoon hippo.
I've also added a little sticking plaster on his back to show he's had a little bit of a tumble!
---