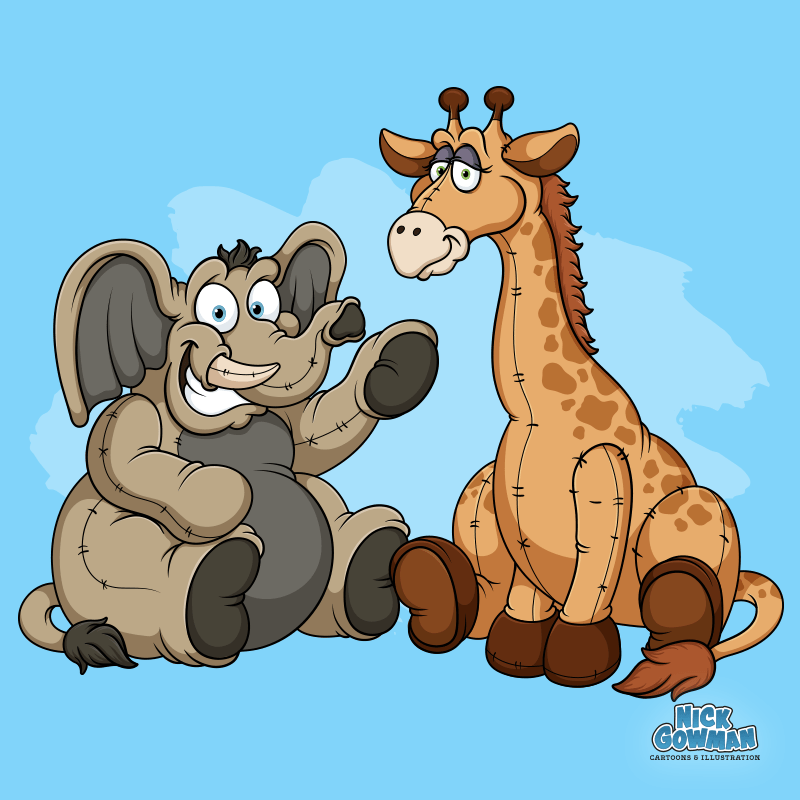 About this cartoon...
These two cute cartoon stuffed animals were a commission for a local children's wear and apparel company. They are modelled on the client's child's favourite soft toys; "Bobby" the elephant and "Raff" the giraffe.
I was supplied photographs of the toys and asked to make them into exciting and eye-catching cartoon mascots to accompany the logo and website. They would then be used across all social media and email promotional materials.
Creating a vector illustration of cute cartoon stuffed animals
As with all of my cartoon mascot designs, I began with a rough pencil sketch. I use oversized and exaggerated shapes to give the characters some form. Extra details are added in, like the limbs and facial expressions.
Once the initial sketch was approved, I begin creating the final vector illustration. The vector linework is created first and then filled with vibrant colours. Stitch lines and shading are added afterwards to give them that cute and cuddly feel.
---