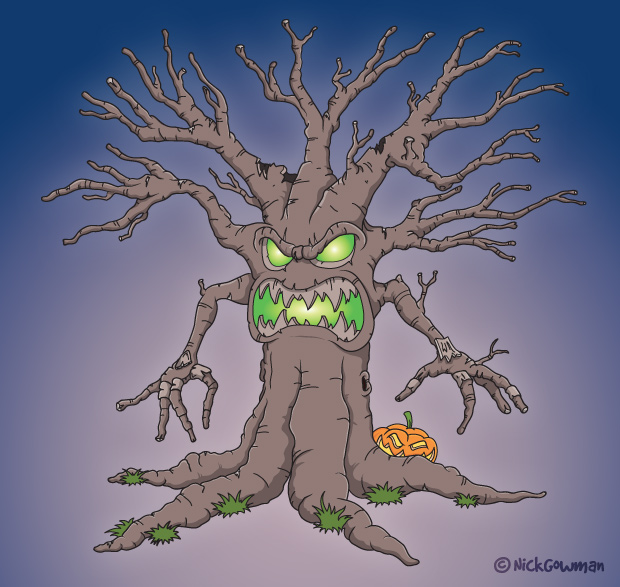 About this cartoon...
What better cartoon to create for Halloween than a spooky tree cartoon?!
Created firstly as a pencil sketch, I then scanned the spooky tree in and added the outlines digitally.
The next step was to then add in a nice earthy tone to the trunk, and then pick out some of the shades and highlights with brighter tones.
This is where my Wacom tablet was worth every penny, as it quickly allowed me to add these details in.
Just to add a little more humor to the spooky tree, I thought it only right we add a cheeky little Halloween-themed pumpkin, chuckling away to himself.
---
Back to Portfolio
Reader Interactions