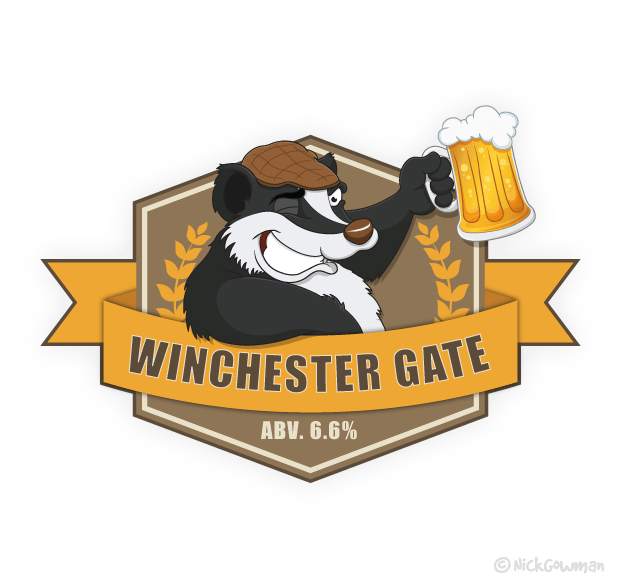 About this cartoon...
This friendly looking cartoon badger was created for a Salisbury pub pump clip, where a mascot logo design was required for their house beer.
The landlord is very much a fan of badgers and can often be seen wearing a flat cap, so thought this combination would be a great place to start.
I wanted to express a cheeky grin on the badger and a slightly inebriated slant, with him leaning on a banner, containing the beer's name.
I also used a series of different shades and gradients in the beer, to help give it some depth and quality. Then added some bubbles and a healthy, frothy top for good measure!
I then topped it off with some earthy tones on a shield behind the main cartoon badger character. This really helps him to stand out.
You can read more about the logo creation process here.
---
Back to Portfolio
Reader Interactions