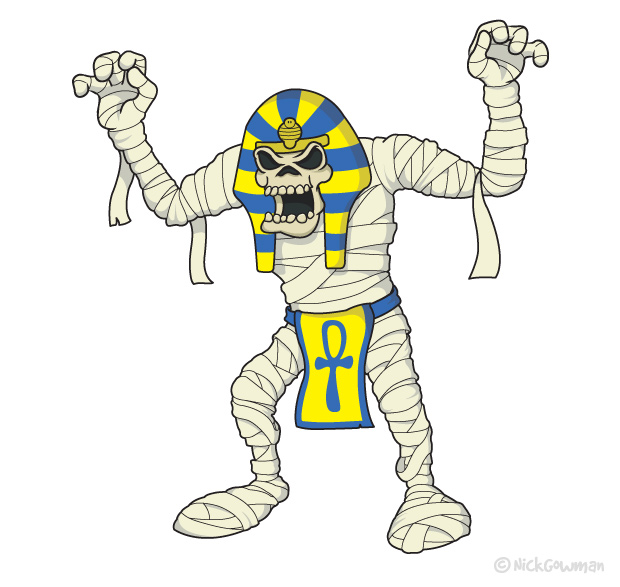 About this cartoon...
The Egyptian Mummy cartoon was created as another fun afternoon piece, purely because I have an interest in Egyptian history and also thought there would be a little illustrative challenge involved, seeing as there is a lot of detail in the bandages.
Created initially as a pencil sketch, the Egyptian Mummy cartoon was then scanned in and all outlines added digitally. The next stage was to then add in the colour and all of the shading in the bandages.
This is a little personal favourite of mine, both in the subject and the final outcome.
---
Back to Portfolio
Reader Interactions