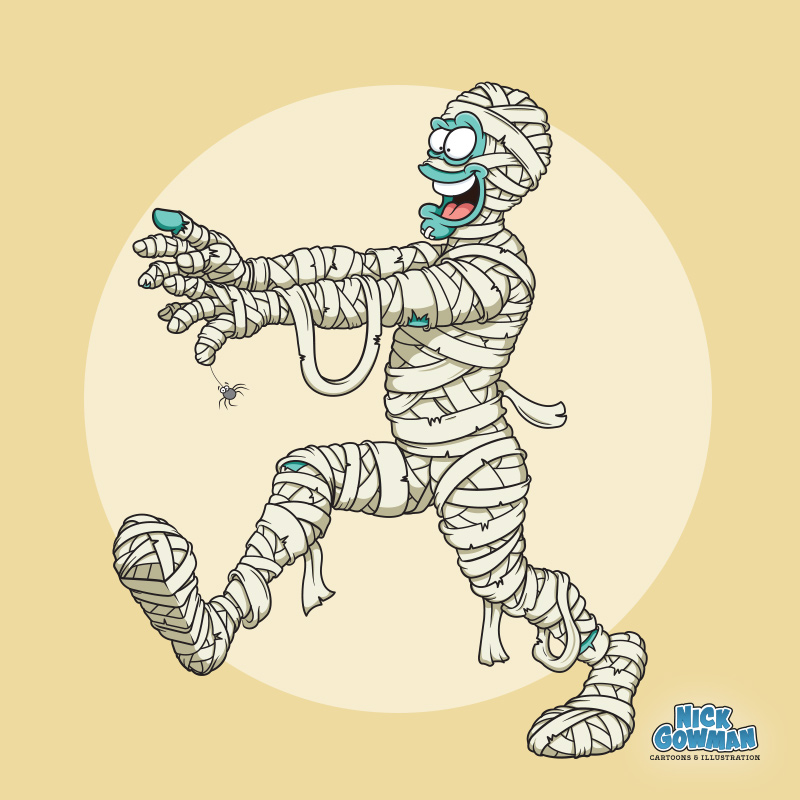 About this cartoon...
This Egyptian mummy cartoon was created as part of a series of cartoon monsters. I wanted to add a fun cartoon mummy with outstretched arms and lots of funny character about him.
You can just imagine him making his way up a dusty old Egyptian pyramid tomb, accompanied by his little spider friend!
Creating my cartoon mummy character
My Egyptian mummy cartoon started as a series of loose shapes to build up the typical, outstretched arm pose.
His bandages were then built up in pencil, ensuring there's a balance of tight and loose, trailing bandages.
The final stage was to digitise the outlines and add in some basic colours. I opted for a teal colour for the skin, to add contrast, and made sure there was some peeking through the bandages at intervals.
Now he's completed, he'll sit well alongside my other monsters, like my cartoon Frankenstein and Dracula cartoons!
---